1836 O-113 R2 Capped Bust Half Dollar
Obverse: 9
Reverse: K
O-113 R2 below, O-113a R3 bottom

The later die state is tougher though there are a handful of MS examples. The early die state is generally available in all grades through MS64.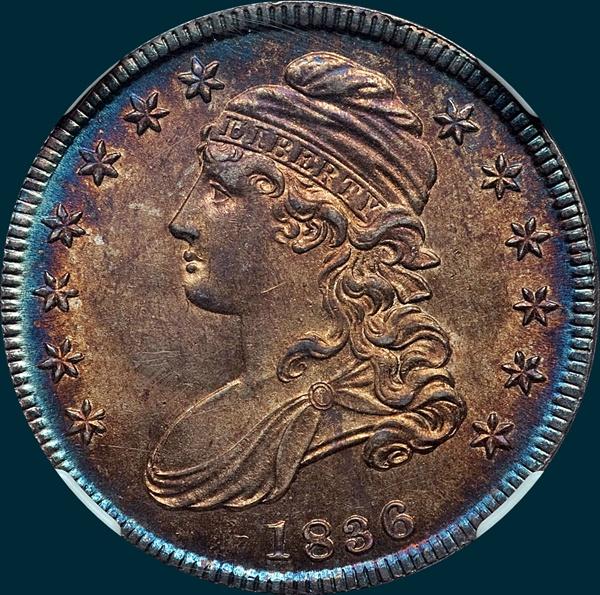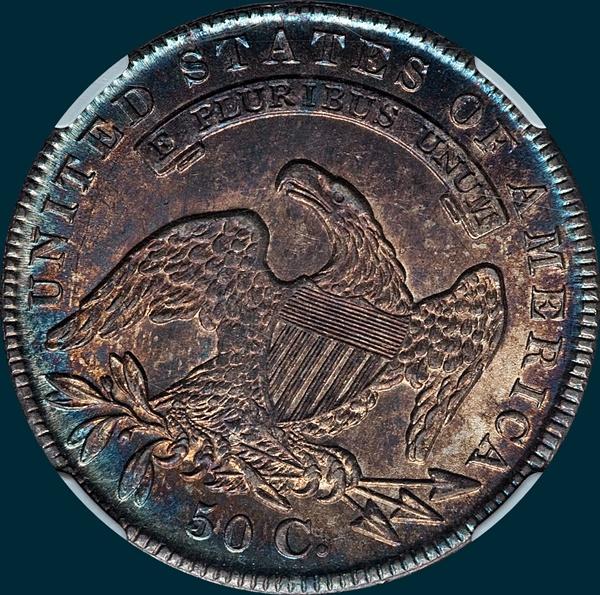 Variety Attribution O-113: Obverse-Stars and milling sharp. Several stars show recutting, the first 4 are most distinct. Date is 7 1/4 mm., 1 is higher and wider than 836. The clasp is outlined with two raised ovals.
O-113a: Die cracks, beginning with an extensive crack from rim near star 13, that progresses upward through star 12, past star 11, then curves into upper ribbon, across head, eye and lower points of star 6 to rim. A diagonal crack crosses drapery at end of bust. In later stages a crack develops from rim across star 11 to join the first long crack. Still another develops at base of 18.

O-113: Reverse-50 C. is 1 1/4 mm. and high. C. is large. 5 is higher than 0 with sharply curved top and tipped more to left. Arrow to A is 1/2 mm. Left side of T right side of I are almost in line. Center dot between crossbars 4 and 5.
O-113a: Die crack joins TATES at top, then curves downward across OF and corner of scroll to right wing.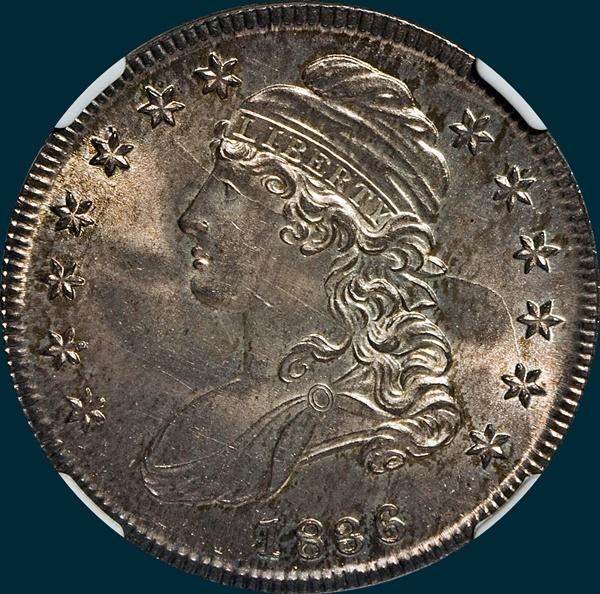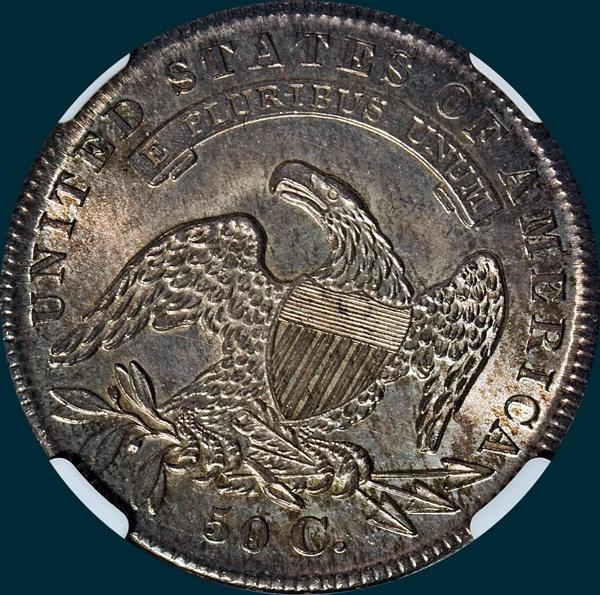 1836 Leaman-Gunnet Emission Sequence Number for O-113: 23
Overall Number: 449
Top five condition census coins from last 10 years of auction and sale records (O-113):
12/16 Legend (Regency XIX) PCGS MS66+ CAC
02/16 Stack's-B (Pogue Part 3) PCGS MS66+
04/20 Heritage (CNST-Dallas) PCGS MS64
08/16 Stack's-B (ANA-Anaheim) PCGS (S) MS64 (Link)
12/15 Heritage (Houston) PCGS MS64
Top five condition census coins from last 10 years of auction and sale records (O-113a):
01/10 Heritage (FUN-Orlando) NGC MS65 CAC
01/20 Heritage (FUN-Orlando) PCGS (S) MS64 (Eliasberg)
07/08 Downey FPL (ANA-Meyer) PCGS MS64
07/09 Downey FPL PCGS MS62
​​​​​​​​​​​​​​11/19 Stack's-B (Baltimore) PCGS (S) AU58+ CAC