1795 O-123 R7- Flowing Hair Half Dollar
Obverse: 13 (Second Marriage)
Reverse: P
O-123 R7- below, O-123a R7- at bottom
8-9 Known

One NGC graded MS65 leads the pack. Tomkins says 8-9 known, but is only able to account for 8....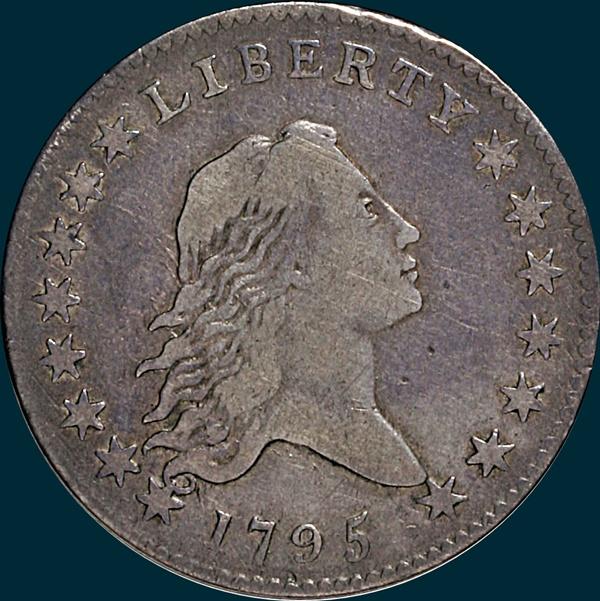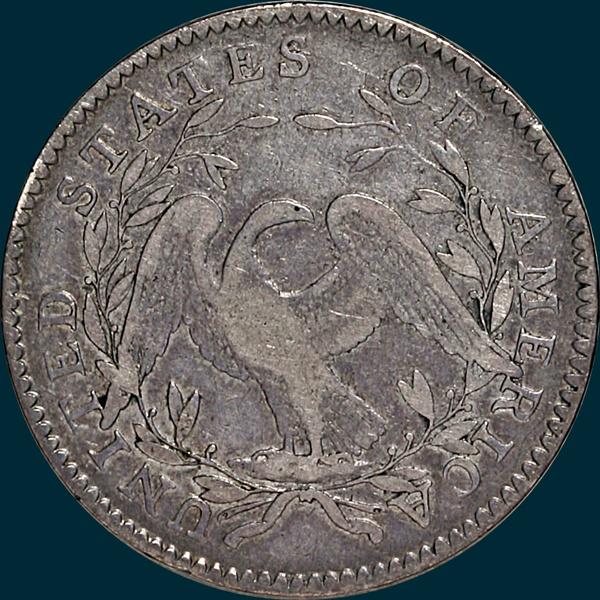 Variety Attribution: Obverse-Star 1 barely pierces. Star 2 is clear of second curl. Star 15 touches bust near upper end of same. Date is 8 1/2 mm.

O-123: Reverse- 16 berries 7 left and 9 right, 2 inside left wing, 3 inside and 1 outside right wing. This reverse easy to recognize because of the leaf between IC. The only 1795 reverse found with leaf in this position.

O-123a: There is a heavy die break from rim above E in STATES, through S and OF and to rim between F and first A in AMERICA. Very late states of this die crack develop retained cuds and very probably the entire area between the die crack and the rim became a massive cud.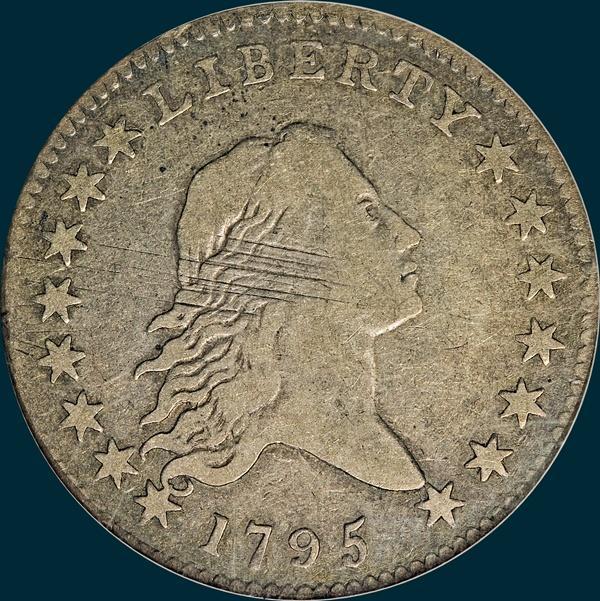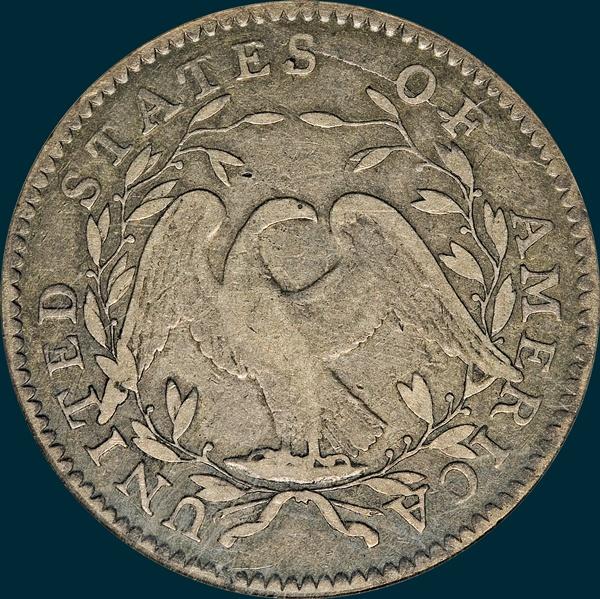 1795 Emission Sequence Number for O-123: 6
Top five condition census coins from last 10 years of auction and sale records (O-123):
​​​​​​​11/19 Stack's-B (Nov Baltimore) PCGS (S) XF40 det (Cleaned)
01/06 Heritage (Reiver-Dalas) NGC VF35
01/09 Stack's (Orlando) PCGS VF30
07/08 Downey (Meyer-Sel Rarities) PCGS VF25
Top five condition census coins from last 10 years of auction and sale records (O-123a):
09/18 Heritage (Long Beach) PCGS (S) XF40 Det (cleaned) (Lake Goodwin)
04/15 Heritage (CSNS-Chicago) NGC F12 det (obverse tooled, ex-Hilt)
01/08 Heritage (FUN-Orlando) PCGS VG10