1795 O-126 R4+ Flowing Hair Half Dollar
Obverse: 15
Reverse: H (Second Marriage)
O-126 R4+ below, O-126a R4+ at bottom
Small Head variety

Both die states cannot be R4+ as that would add up to an R3+ overall rarity. I suspect that the lack of prime die state examples in grades over VF suggests that the early state is an R5 or 6. Very few examples are above VF in either grade.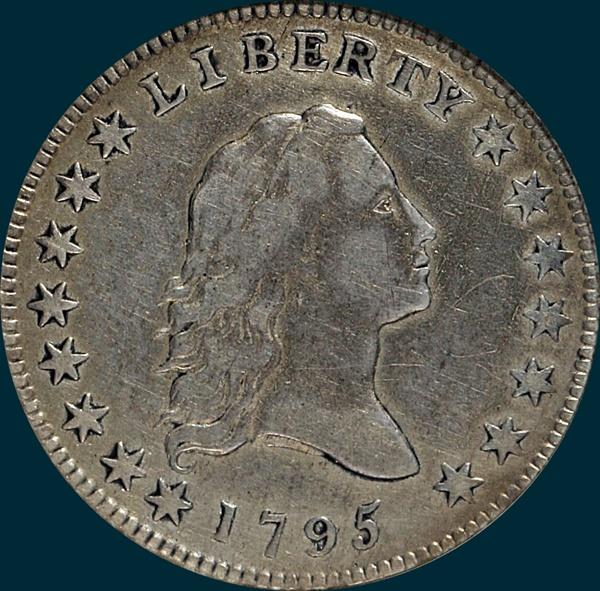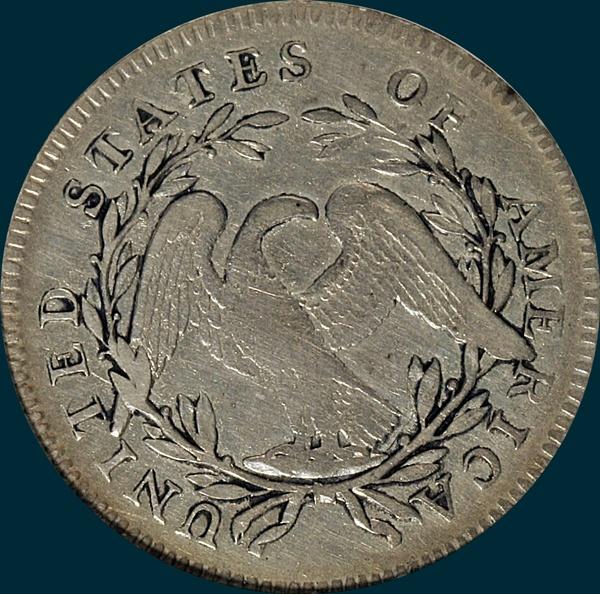 Variety Attribution: Obverse-Head and bust are noticeably smaller and narrower then the normal type. Star 1 is far below the lowest curl, star 2 is about 1 1/2 mm. from second curl and star 15 is a full mm. from bust. There are two center dots on neck below ear, positioned vertically.
O-126: Reverse- 17 Berries, 9 left and 8 right, 2 under each wing all on inside of wreath and the upper one on the right is the only one of the four that has a stem. Point of leaf under left base of I. Left base of R attached to wing.

O-126a: Die crack from edge through E in UNITED, along the wreath stem and across ribbon ends to edge below.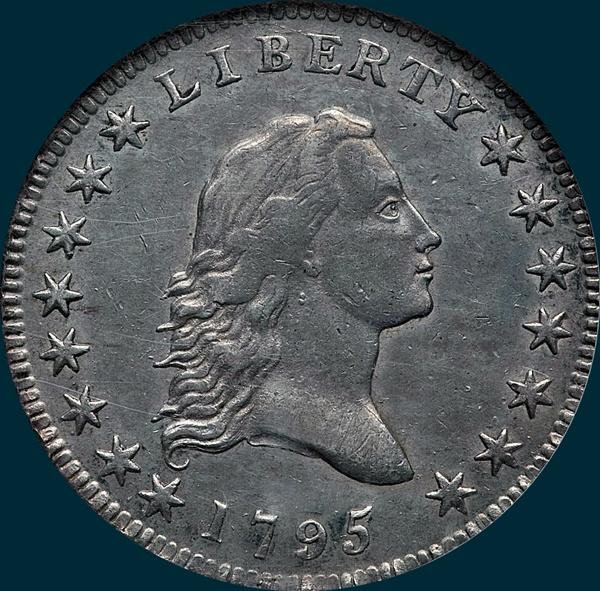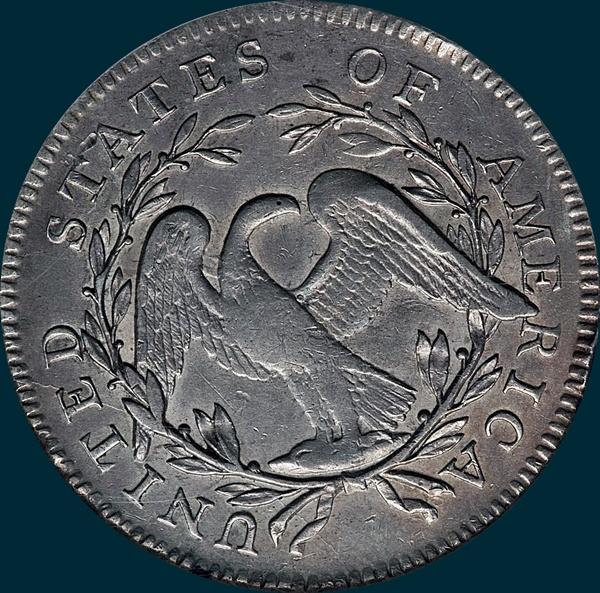 1795 Emission Sequence Number for O-126: 22
Top five condition census coins from last 10 years of auction and sale records (O-126):
08/13 Stack's-B (ANA-Chicago) PCGS VF20
07/08 Heritage (ANA-Baltimore) NCS VF20 det (Scr obv, light clean)
12/11 Heritage (New York) PCGS F12 det (Env Damage)
08/12 Heritage (Philadelphia) PCGS VG10 (faint hairlines)
11/09 Stack's (74th anniv) PCGS VG10 CAC
Top five condition census coins from last 10 years of auction and sale records (O-126a):
05/15 Stack's-B (Pogue-New York) PCGS MS62
03/18 Stacks-B (Baltimore) NGC AU58 (Sutton Court) ​
10/12 Heritage (ANA-Dallas) NGC AU55
​​​​​​​​​​​​​​11/19 Stack's-B (Nov Baltimore) PCGS (S) AU50 det (Tooled)

​09/18 Heritage (Long Beach) PCGS (S) XF40 (Lake Goodwin)