1805 O-107 R5 Draped Bust Half Dollar
Obverse 5 (Second Marriage)
Reverse E
Small 5

Two AU examples have been documented with few examples making sales appearances.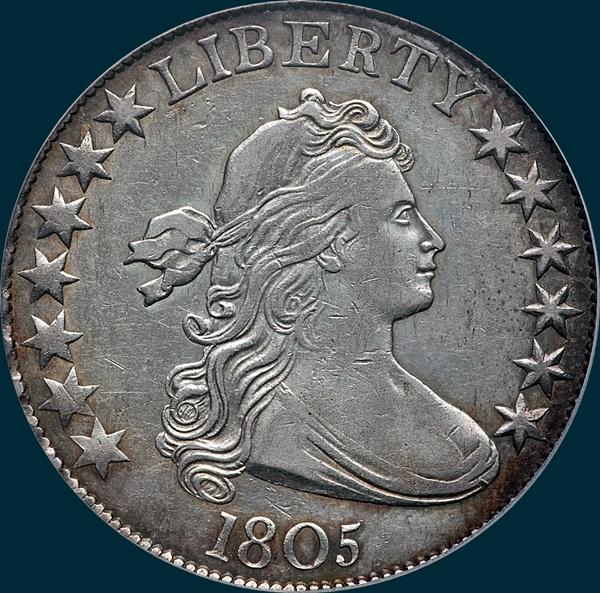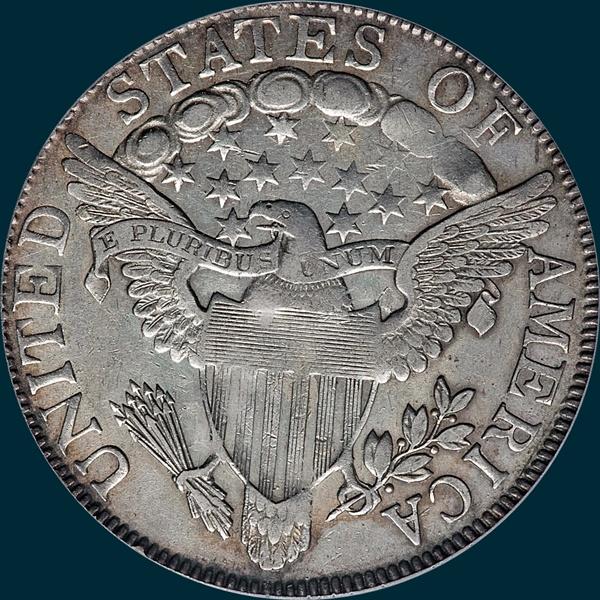 Variety Attribution : Obverse-Close date is 7 1/2 mm. with large 180 and small straight upright 5. All stars are large and flat. Star 7 points to lower left base of liberty and star 13 is very close to bust.


Reverse-5 berries and all have stems. Leaf is very close to base of I and 3/4 across toward R. Point of star attached solid near point of beak and lower point of same star embedded in scroll, and the lower left point of the star joined to upper edge of scroll. Left base of A2 lightly touches tip of fourth feather. A die line upward from right point of shield. 13 arrows.

1805 Emission Sequence Number for O-107: 9 (based on O-114 being 8th)
Top five condition census coins from last 10 years of auction and sale records :
01/19 Heritage (FUN-Orlandeo) NGC XF45
10/12 Heritage (ANA-Dallas) PCGS XF45
03/18 Stacks-B (Baltimore) NGC XF40 (Sutton Court)
02/18 Heritage (Long Beach)
PCGS VF35
02/18 Heritage (Long Beach)
PCGS VF35