1809 O-109 R2 (III Edge) Capped Bust Half Dollar
Obverse: 5 (Second Marriage)
Reverse: G
O-109 R3 (Prime, III edge) is below, O-109a R2 (III edge) is at middle, and O-109b R4 (III edge) is at bottom.
Tough to determine the true rarity of the die states, but the 'b' die state may be more of an R5 than an R4. There are a decent handful of higher grade examples for this die marriage.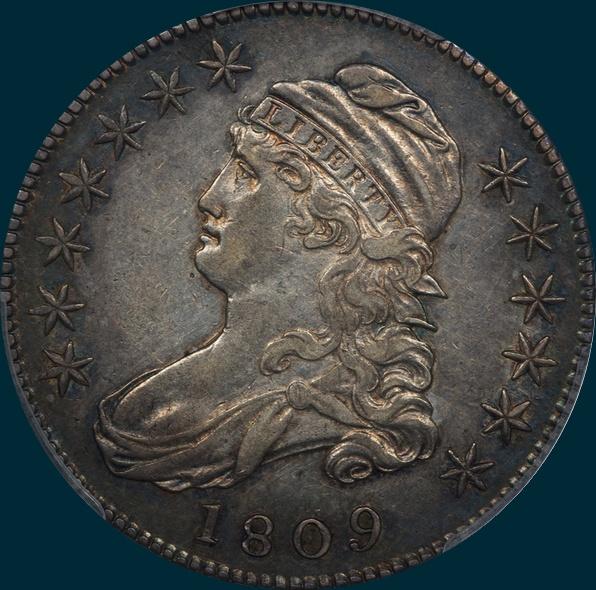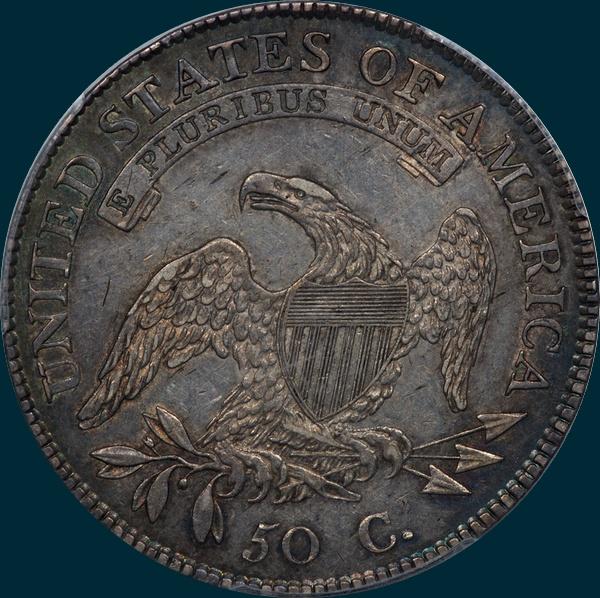 Variety Attribution O-109: Obverse-Star 13 scalloped point toward curl. Stars all large and sharp. Date is 9 3/4 mm. and well centered. 18 wider than 809.Curl clear of headband. A fine die crack from edge through lower points of star 4 on most specimens

O-109 Reverse-50 C. is 2 1/4 mm. and well centered. Arrow to A is 1 mm. Left sides T-I in line. Arroheads well separated. U in UNITED clsed at top.
O-109a: Die break through center of AMERICA. The heavy crack causing small lumps around E and R. There appears to be parts of other letters showing between MERI. Most specimens show embossed (raised) segments between letters of AMERICA that continue down from last A along points of arrowheads.
O-109b: Die break through AMERICA has become heavier, disfigured some letters, extends to arroheads where large broken patches are at the upper two and extends along base of 50 C across tips of leaves to edge below left wing tip. This crack also extends left along legend to eedge above F.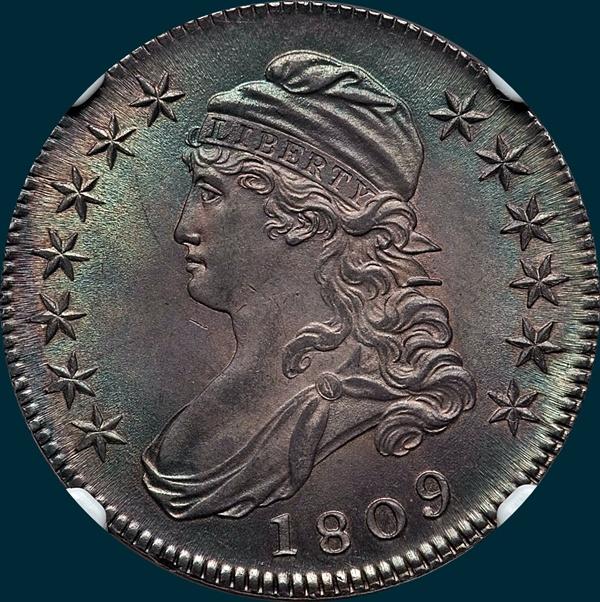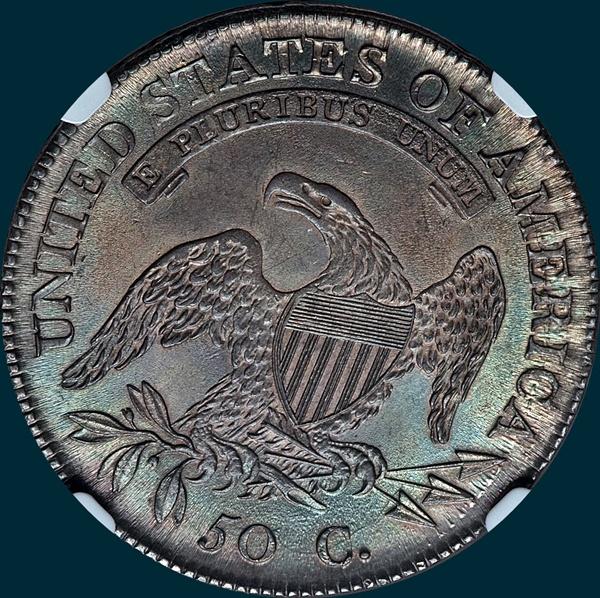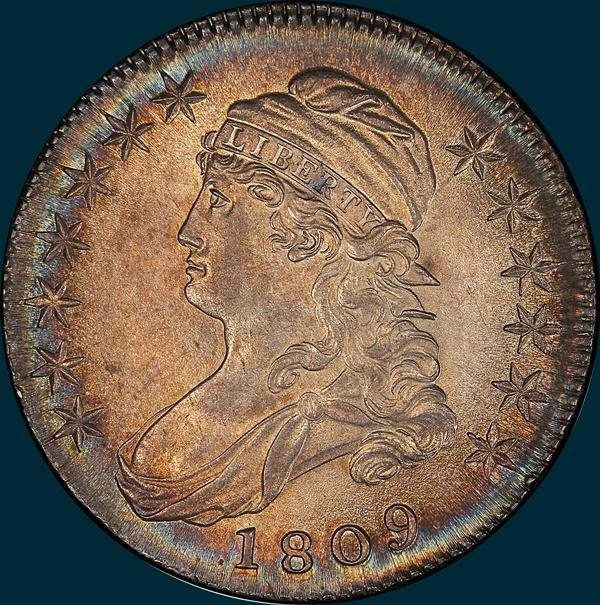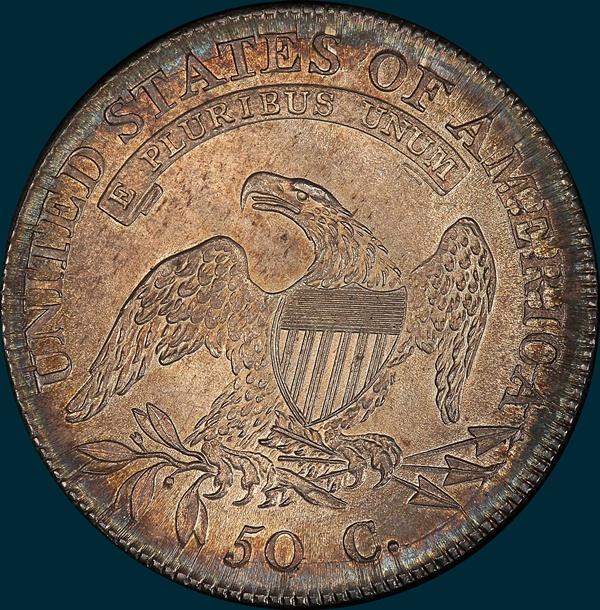 Below is a better view of the die break on the 109b.


1809 Leaman-Gunnet Emission Sequence Number for O-109: 6
Overall Number: 20
Top five condition census coins from last 10 years of auction and sale records (O-109):
​​​​​​​01/20 Heritage (FUN-Orlando) PCGS AU55 CAC
02/18 Heritage (Long Beach) NGC AU55 CAC (Logan)
04/15 Heritage (CSNS-Chicago) NGC AU55
​​​​​​​04/20 Heritage (CNST-Dallas) PCGS (S) AU53

04/10 Heritage (CSNS-Frederick) PCGS AU53 (Prooflike)

Top five condition census coins from last 10 years of auction and sale records (O-109a):
04/14 Heritage (CSNS-Chicago) NGC MS66+ (ex-Byers)
01/14 Hertiage (FUN-Orlando) PCGS MS63
01/11 Heritage (FUN-Tampa) NGC MS62 (Eliasberg)
09/19 Downey MBS 49 PCGS AU58 (Noblet)
​​​​​​​01/19 Downey MBS 48 PCGS AU58 CAC
Top five condition census coins from last 10 years of auction and sale records (O-109b):
04/19 Heritage (CSNS-Chicago) PCGS MS65 (Hain, Pogue)
08/16 Heritage (ANA-Anaheim) NGC MS65 CAC
04/09 Heritage (CSNS-Cincinnati) NGC MS64
08/15 Downey MBS 41 PCGS AU58
08/17 Heritage (ANA-Denver) PCGS AU55