1795 O-117 R4 Flowing Hair Half Dollar
Obverse: 9
Reverse: N (Second Marriage, first used as Rev B, O-102, 1794)
O-117 R4 below, O-117a R4 at bottom

R4 likely is the combined rarity, with the 'a' die state being more scarce. There are a few MS coins topped by an O-117 MS65 that appeared recently in the Pogue collection sale.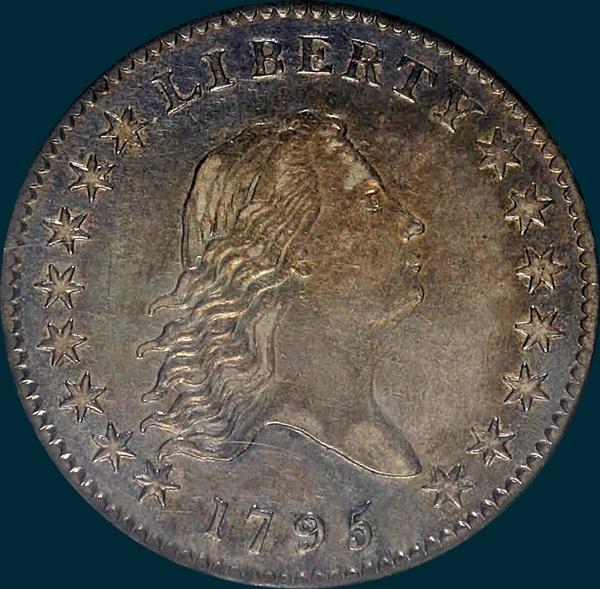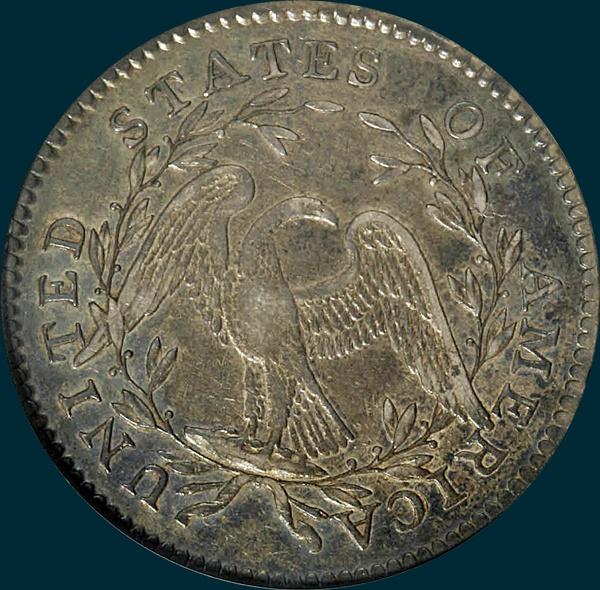 Variety Attribution O-117: Obverse-Date is low and about evenly spaced. Lowest curl has a blunt end at upper side of star 1 point, but with two parallel hairlines continuing through the point and forming the lower wisp of curl. Field is unfinished below chin. Mouth is open.
O-117a: heavy die crack from edge to bust midway between 5 and star 15. A finer crack from this one joins top of 95. Later states also show a crack from edge across curls and out to edge at star 5. Still another fine crack at bottom of 17.
Reverse- 17 berries 9 left and 8 right and the only such division with four berries under the right wing, 3 inside and 1 outside. CA in AMERICA is recut. Lower leaf is connected to A3. Leaf under I in AMERICA nearly touches right base.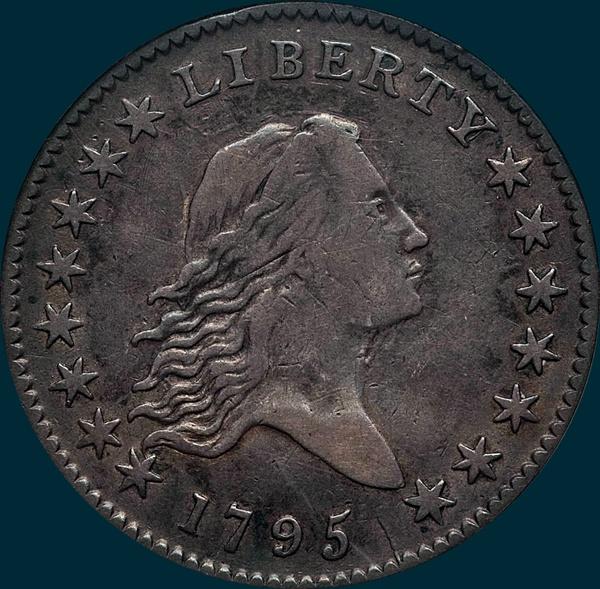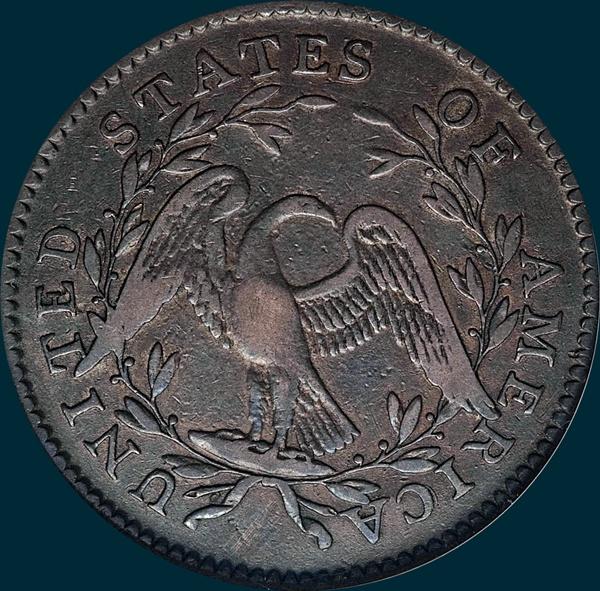 1795 Emission Sequence Number for O-117: 3
Top five condition census coins from last 10 years of auction and sale records (O-117):
05/15 Stack's-B (Pogue-New York) PCGS MS65
09/18 Heritage (Long Beach) PCGS AU55 (Lake Goodwin)
09/17 Heritage (Long Beach) PCGS AU50 det (tooled)
01/10 Heritage (FUN-Orlando) PCGS AU50
01/19 Heritage (FUN-Orlando) PCGS XF45
Top five condition census coins from last 10 years of auction and sale records (O-117a):
03/12 Stack's-B (Baltimore) NGC MS61
09/18 Heritage (Long Beach) NGC AU55+ (Lake Goodwin)
02/20 Heritage (Long Beach) NGC AU50 Det (Cleaned)
​06/20 Heritage (Long BEach) PCGS (S) XF40
08/16 Heritage (ANA-Anaheim) ANACS XF40