1795 O-119 R4 Flowing Hair Half Dollar
Obverse: 10
Reverse: O

A fairly common variety with a group of MS coins available. O-119 makes frequent appearances at auction, and there are a couple of spectacular high grade examples that have made appearances recently.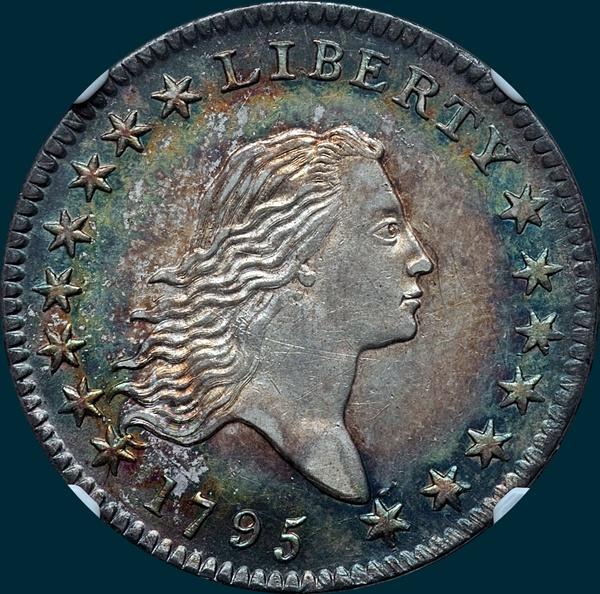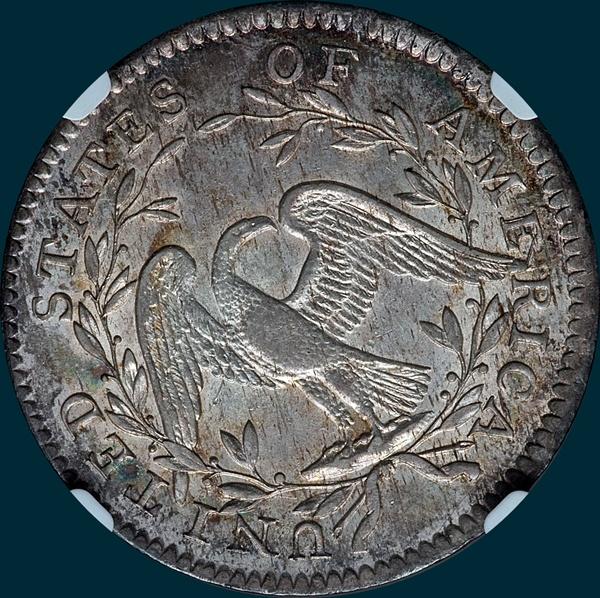 1795 Emission Sequence Number for O-119: 1
Variety Attribution: Obverse-Point of star 1 pierces first curl near center and end of the curl is frayed out. Point of star 2 and second curl are close. Stars 8 and 9 are about equal distace from L and Y. Star 15 1/4 mm. from bust. Date is 8 1/2 mm. An elongated die defect lump above point of star 15 and point of bust. most specimens show a die crack from edge through star 15 to bust.

Reverse- 18 Berries 9 left and 9 right. .Point of leaf touches left base of I in UNITED. The only 1795 reverse so found. There are tow die defect lines from tip of right wing, one to top of E and the othr straight out to join defect line from serif of R. I in UNITED recut, E in AMERICA recut at lower left serif.
Top five condition census coins from last 10 years of auction and sale records:
​​​​​​​11/19 Stack's-B (Nov Baltimore) PCGS (S) MS64 (Morgan)
01/10 Stacks (Americana-New York) SEGS MS63 (Some light adjustment marks obv)
12/17 Legend (Regency XXIV) PCGS MS62 (former NGC MS62 Newman)
04/09 Heritage (CSNS-Cincinnati) NGC AU58*
03/10 Stack's Eliasberg/Krause) NGC AU55 (light adj marks rev)