1832 O-104 R3 Capped Bust Half Dollar
Obverse: 2 (Second Marriage)
Reverse: B
This marriage is rather tough in grades above XF. Few AU and MS examples show up on the market with perhaps a single MS64 at the top, so if you see a nice AU or MS, snag it!
PCGS Graded AU58. Very thick crust on this one, with a ton of color. Only very slight rub and no marks. Luster is pretty complete and makes the 58 grade.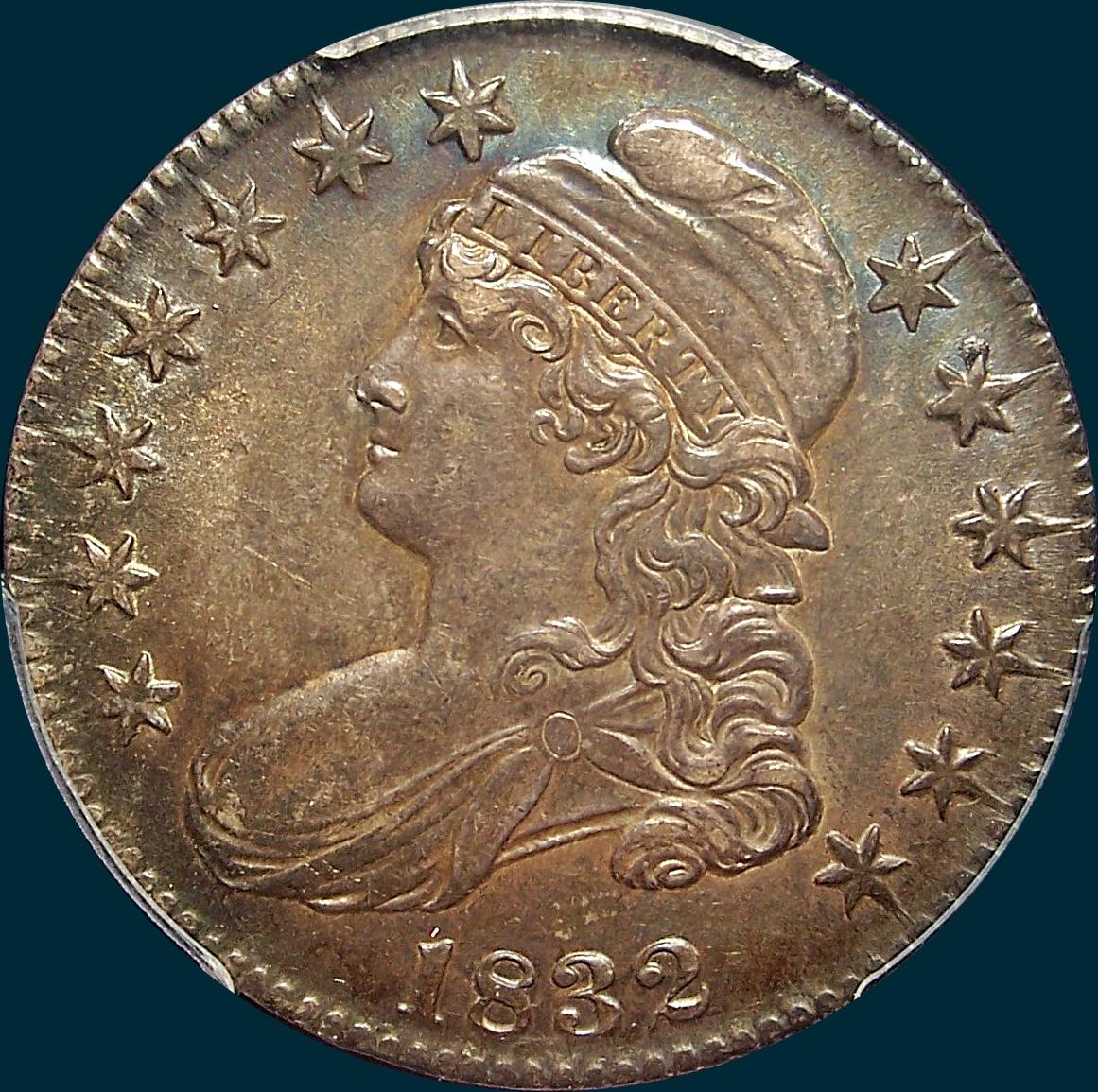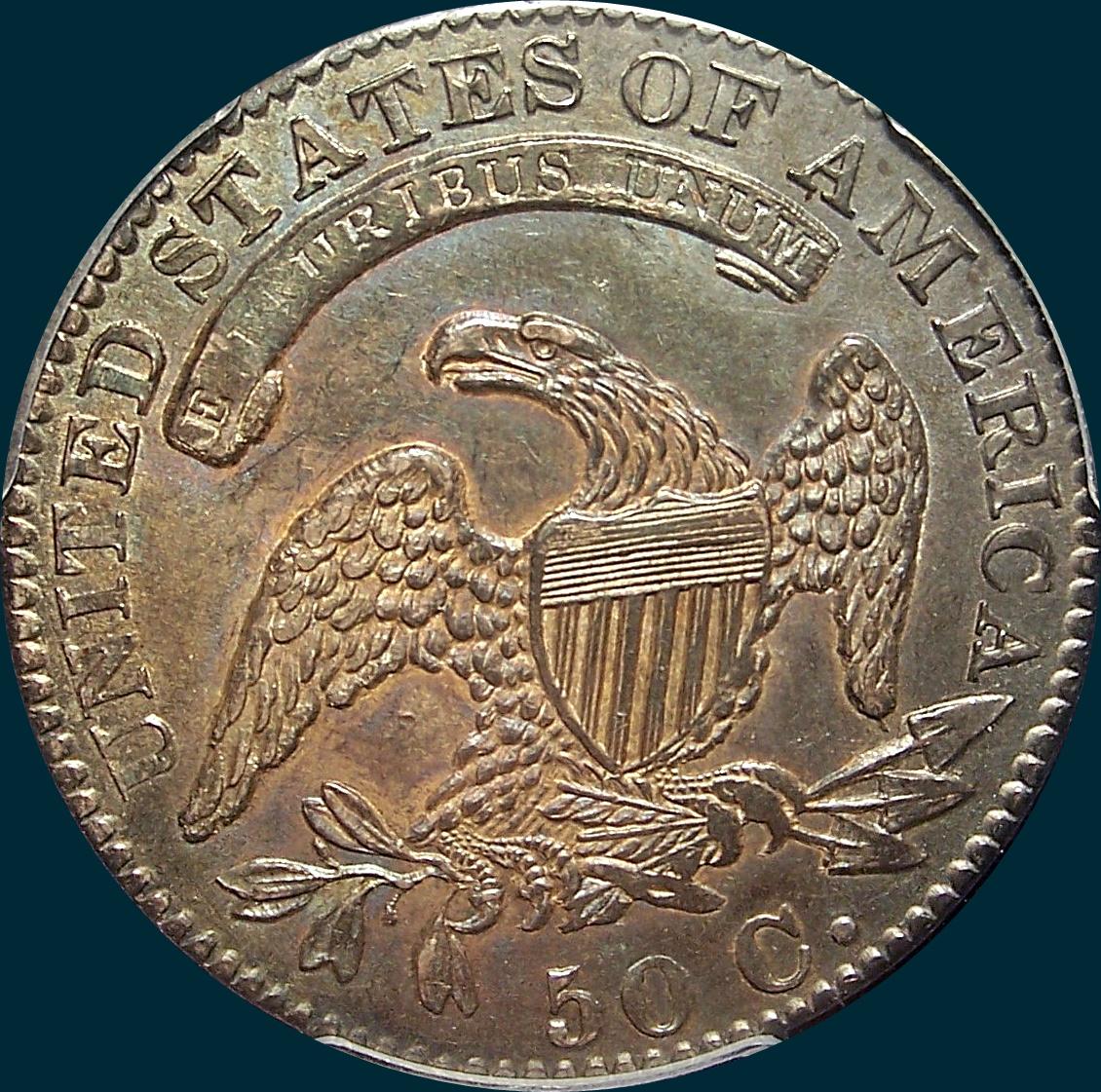 Variety Attribution: Obverse-Stars are medium in size. Star 13 is 1/4 mm. from curl. Date is 8 1/4 mm. and slightly low, with a small blunt serif on 1. Die lump on drapery fold between 18 and clasp shows on higher grade specimens. There is only a thin trace of milling about 3/4 around, all stars are drawn to edge.Light clash lines from junction of throat and bust, tip of nose and along ribbon ends are usually visible.
Reverse- 50 C. is 1 1/2 mm. and low. Arrowheads are malformed and joined by a series of defects, etc. Arrow to A is 1/2 mm.flat strikeing of olive stem, right claw and arrowheads. A die defect prong extends down from tip of right wing. I is entirely left side of T. Base of A much higher than base of M. Line 1 of stripe 3 and line 2 of stripe 4 below shield. Berries are like deformed lumps. Clash marks are usually visible abound both wings and under scroll. Most specimens of this die marriage show a raised triangular defect at lower right curve of eagle's neck.
The above example does not show clash marks, nor the raised triangular defect.
1832 Leaman-Gunnet Emission Sequence Number for O-104: 18
Overall Number: 376
Top five condition census coins from last 10 years of auction and sale records:
01/19 Heritage (FUN-Orlando) PCGS MS64​​​​​​​

11/09 B&M (Baltimore) ANACS MS64 (AT?)
06/18 Stacks-B (Baltimore) NGC MS62 (former PCGS AU58, NGC AU58)
02/15 Stack's-B (Americana) NGC MS62
01/18 Downey MBS 46 (FUN-Tampa) PCGS (S)AU58 (Link)