1828 O-106 R4+, Curl Base Knob 2, Capped Bust Half Dollar
Obverse: 3
Reverse: F (Second Marriage)

Far fewer of this marriage still exist than the O-107, with perhaps a single MS65 and a single MS63 heading up the census. There are a few AU and XF examples that show up from time to time, and ususally command a premium over the O-107.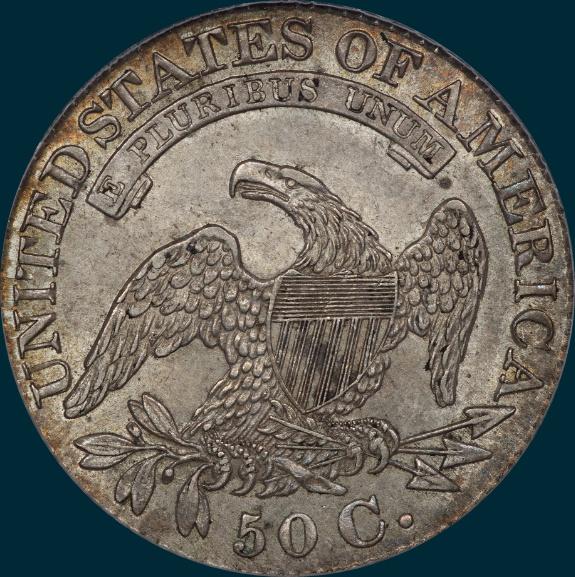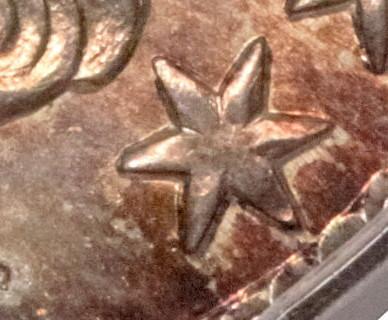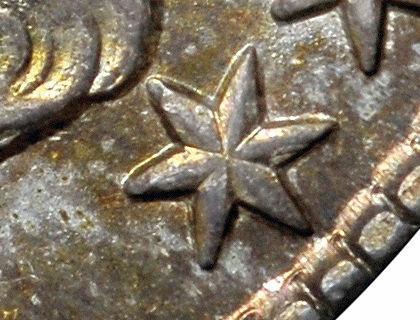 Variety Attribution: Obverse-Star 1 is 1 mm. from Drapery, serif of 1 is 1/2 mm. from drapery. Date is 8 1/2 mm. with large 8's. Above are the star 13 positions that differentiate between the O-106 and O-107.
Reverse- 50 C. is 1 1/4 mm. Arrow to A is 1 1/4 mm. Right side of T, left side of I in line. the center line of stripe 2 and first 2 lines of stripe 6 extend distinctly to crossbar 2. A few other lines penetrate weakly. A fine die crack at top of UNITED. U in UNITED recut and very close, 1/4 mm., to left wing.

The latest die state has acrack from the chin to the bust. It is extremely rare!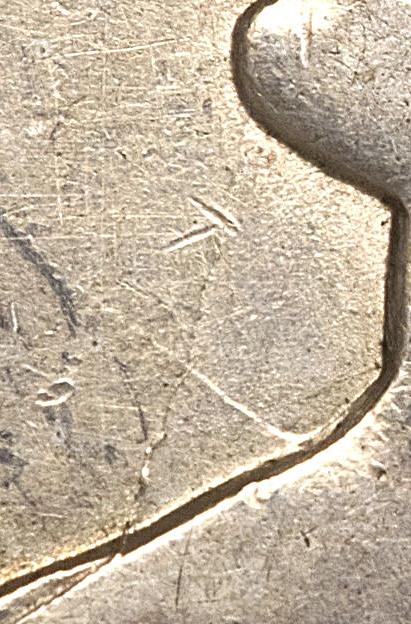 1828 Leaman-Gunnet Emission Sequence Number for O-106: 4
Overall Number: 273
Top five condition census coins from last 10 years of auction and sale records:
04/13 Heritage (CSNS-Chicago) PCGS MS65 CAC
05/08 Heritage (Long Beach) NGC MS63

08/17 Heritage (ANA-Denver) PCGS AU55

03/15 Hertiage (Dallas) NGC AU55

08/14 Downey MBS 39 (Davignon) PCGS AU55 CAC