1825 O-118 R7+ Capped Bust Half Dollar
Obverse: 15
Reverse: C (Second Marriage, first use in 1824, O-116)
5 Known

This rare marriage is likely one of the set stoppers for someone collecting all Overton varieties or even making an 1825 set. A VF35 specimen is tops, and any new discovery also makes headlines in the Bust Half world.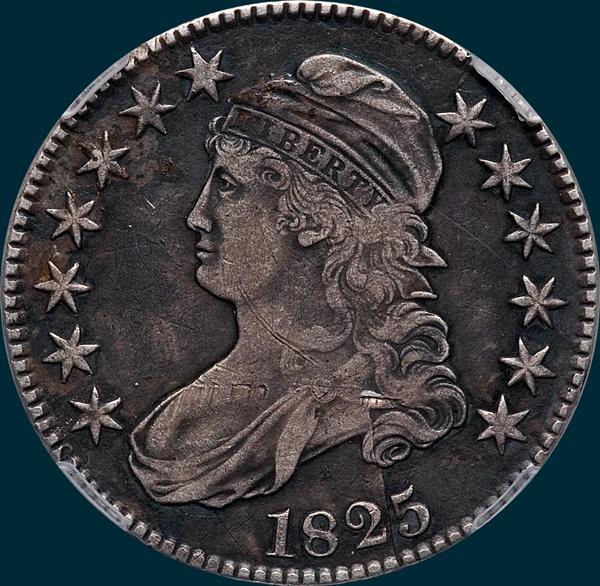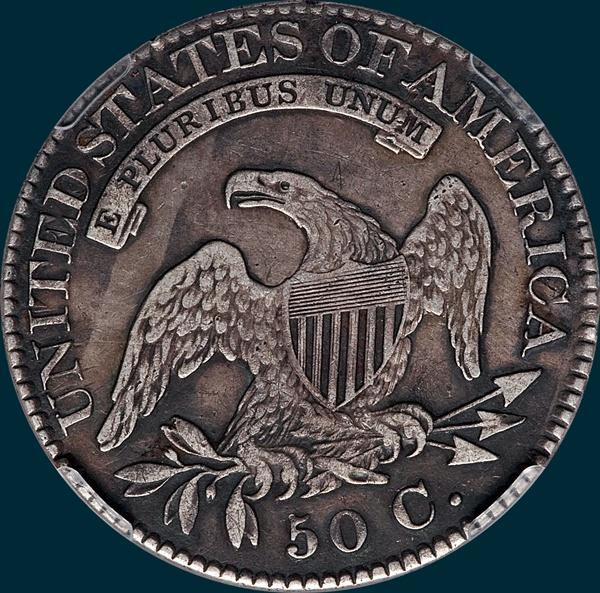 Variety Attribution: Obverse-Heavy die crack extends from lower edge to curls passing between 2 and 5. Star 11 has lower 3 points recut.

Reverse- 50C is 1 3/4 mm. Arrow to A is 3/4 mm. I is centered under left side of T. No center dot but a vertical like at left end of the upper five crossbars. In addition to the joined ED and AM, ME are very close and M is higher. This same reverse used in 1824 (O-116).


1825 Leaman-Gunnet Emission Sequence Number for O-118: 4
Overall Number: 187
Top five condition census coins from last 10 years of auction and sale records (Only 5 known):
04/08 Private Treaty VF30

04/12 Downey MBS 35 (CSNS-Bluegrass) PCGS VF20 CAC (not Sold)
04/10 Heritage (CSNS-Frederick) NCS VF20 det Scratches
08/04 Downey (Crowley-Sel Rarities) F12 Dull Surfaces