1827 O-137 R6- Capped Bust Half Dollar
Obverse: 23
Reverse: AC

An extremely tough marriage with very few examples XF and above. There may only be 1 MS example at the top of the census.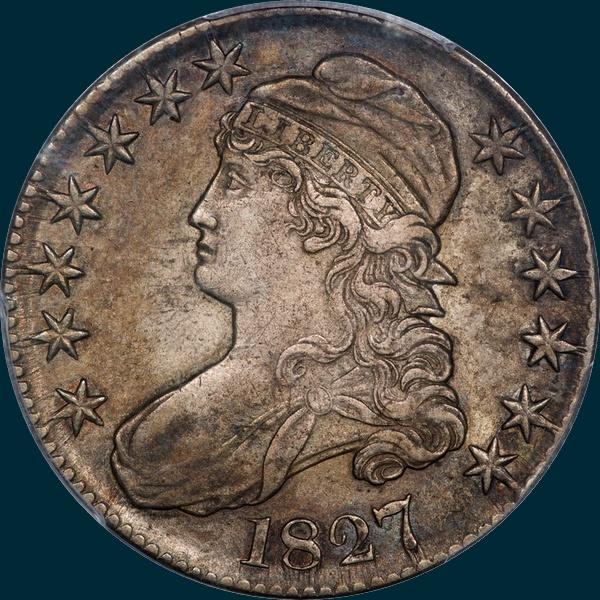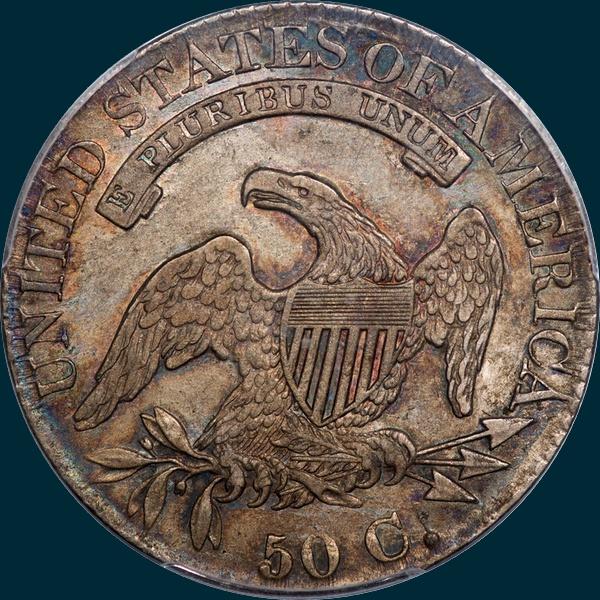 Variety Attribution: Obverse-Star 1 is 3/4 mm. from drapery. Date is 8 1/2mm. Inner points of stars 6-7 and 12-13 closer together than others. Die lines in field above cap. Earlier die states exhibit the top loop of an "8" punched in the dentils below the 8.
Reverse- 50 C. is 1 1/2 mm. Arrow to A is 1/4 mm. Left sides of D-E in line. I is entirely left of stand of T. Rusting of die has caused rough surface on finished planchets in field between eagle's right wing and RI of legend. This is an old reverse die used in 1825 (Rev I, O-109, O-110). Defect above S and O of legend close to segments.
1827 Leaman-Gunnet Emission Sequence Number for O-137: 11
Overall Number: 232
Top five condition census coins from last 10 years of auction and sale records:
​​​​​​​11/16 Heritage (New York) PCGS XF40 det (env. Damage)
08/15 Downey MBS 41 PCGS XF40
04/10 Heritage (Frederick-CSNS) PCGS XF40
01/18 Heritage (FUN-Tampa ) PCGS XF40 det (smoothed surfaces)
11/19 Stack's-B (Baltimore) PCGS (S) VF35 CAC