1805/4 (5 over 4) O-101 R3 Draped Bust Half Dollar
Obverse 1
Reverse A
O-101 R3 below, O-101a R7? at bottom
Extremely high demand makes this one tough to obtain, Especially with the absence of 1804 coinage and the 4 on the 5/4 overtates being rather bold. There are two MS65's out there that have recently appeared for the big bucks, with the Newman coin outdueling the Eliasberg/Pogue coin.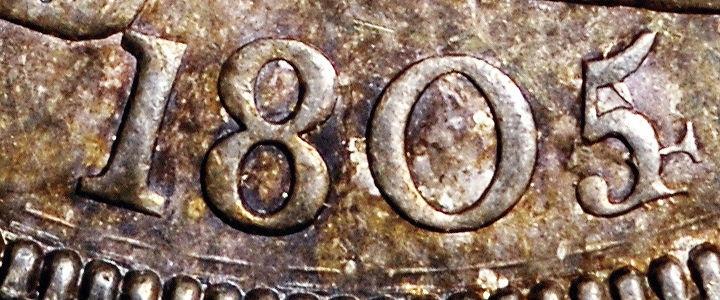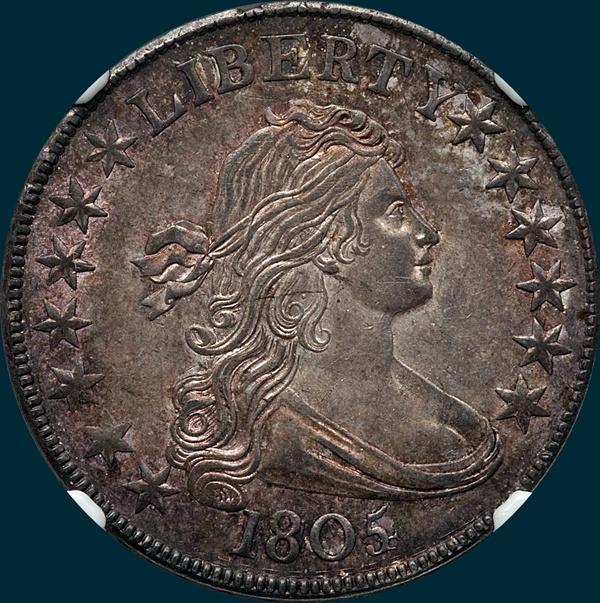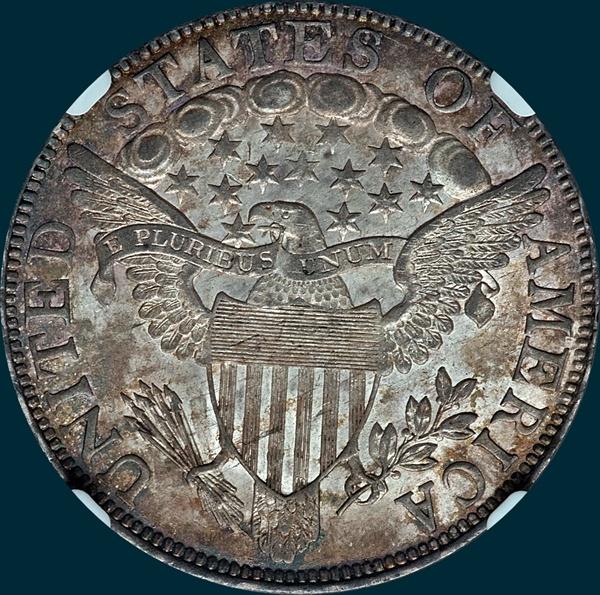 Variety Attribution: Obverse- Star 8 very close to upper right serif of Y. Date is 8 1/2 mm. from 1 to crossbar of 4, the 1 touching curl, and set high. 180 are larger than the slender 5. Stand, point and crossbar of 4 shown clearly. Narrow milling.

O-101: Reverse-4 1/2 berries in branch, 13 arrows. End of leaf points to center of base of I. Eagle's beak attached to uper side of point. Second S in STATES shows two recuttings lower right.

O-101a: heavy break at top of RI and to edge between IC, plus 1 or 2 fine cracks.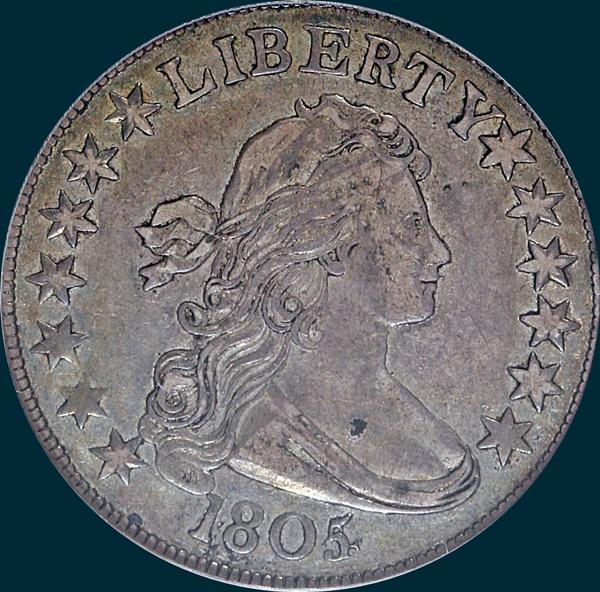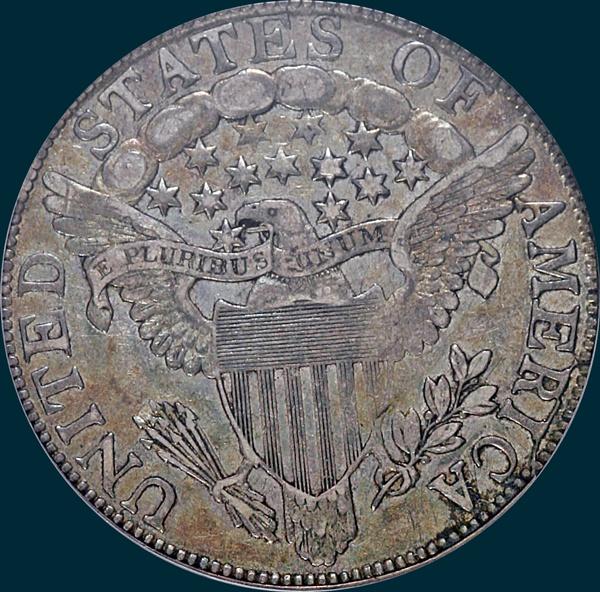 1805 Emission Sequence Number for O-101: 4
Top five condition census coins from last 10 years of auction and sale records (O-101):
​04/19 Heritage (CSNS-Chicago) NGC MS65 CAC (Newman)
05/15 Stack's-B (Pogue-New York) PCGS MS65 (Eliasberg)
10/14 Heritage (Gardner-New York) PCGS MS62 CAC
​​​​​​​11/19 Stack's-B (Baltimore Rarities PCGS AU58 (Garrett)

08/11 Heritage (Chicago) PCGS AU58

Top five condition census coins from last 10 years of auction and sale records (O-101a):
07/08 Downey (Meyer-Sel Rarities) PCGS AU50
11/09 Stack's (74th Anniv-Baltimore) PCGS XF45
05/07 Heritage (CSNS-St Louis) ANACS XF40 det (Cleaned)
01/13 Downey FPL PCGS VF35