1807 O-101 R5 Draped Bust Half Dollar
Obverse: 1
Reverse: A

A rather difficult die marriage, with the Newman example being by far the finest. It may be possible that this one is a high R5 as at most it looks like there are 40 examples, but likely closer to 30.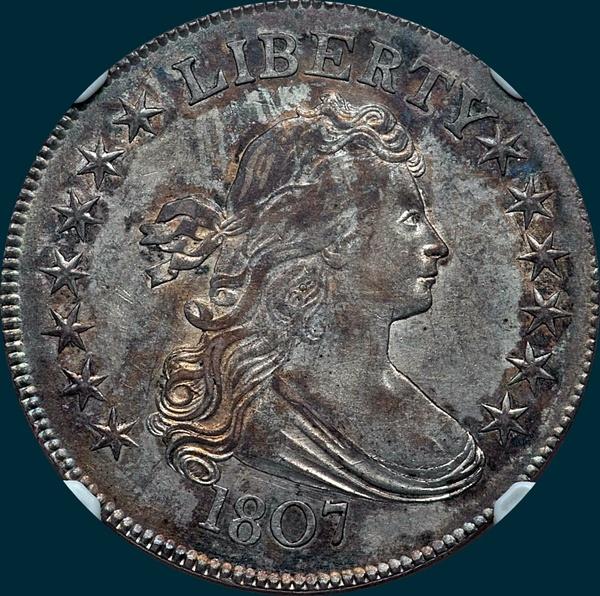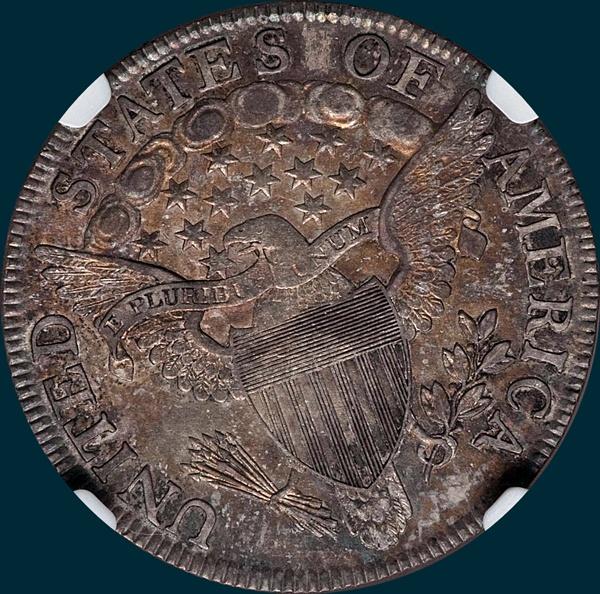 Variety Attribution: Obverse-Stars small and set in from milling farther than most other bust right varieties of 1807. This also bings the first star closer to curl than others. Star 7is 1 1/4 mm. away from L. Star 8 is 1/4 mm. from Y and star 13 is 1/2 mm. from bust. Date is 7 1/4 mm. and high with point of 1 touching curl. Most specimens show a die crack from bottom of 1 through lower loop of 8 to edge of O and running to left outside of stars.

Reverse-5 berries, 3 below olive branch have long stems, 2 above branch have short stems. Leaf points to extreme right base of I. Eagle's beak joined to star point. Base of A2 lightly touches third feather and base of M and is also very close to end of fourth feather.
1807 Leaman-Gunnet Emission Sequence Number for O-101: 7
Top five condition census coins from last 10 years of auction and sale records:
11/13 Heritage (Newman) NGC MS62+
01/19 Downey MBS 48 ICG AU53
08/09 Downey MBS 34 (Meyer/Bakke) PCGS AU50 det (polished)
08/13 Downey MBS 37 (Nomura/Hildgard) XF40 (Overton Plate Coin, 2nd, 3rd, 4th ed)
08/16 Downey MBS 43 (ANA-Anahem) PCGS VF30