1836 O-121 R5+ Capped Bust Half Dollar
Obverse: 16
Reverse: D (Second Marriage)
Bar Dot (See closeup image on the O-120 page)

A very rare marriage with no MS examples reported, and extremely few AU or XF examples, especially problem free. Crazy premiums can be expected especially for the higher grades.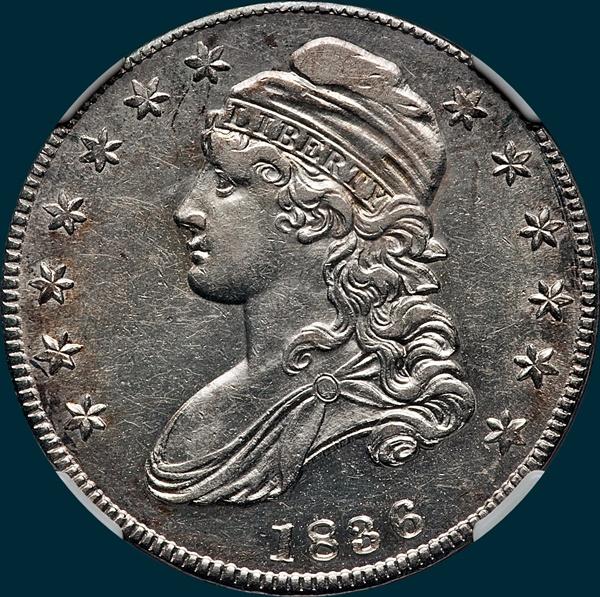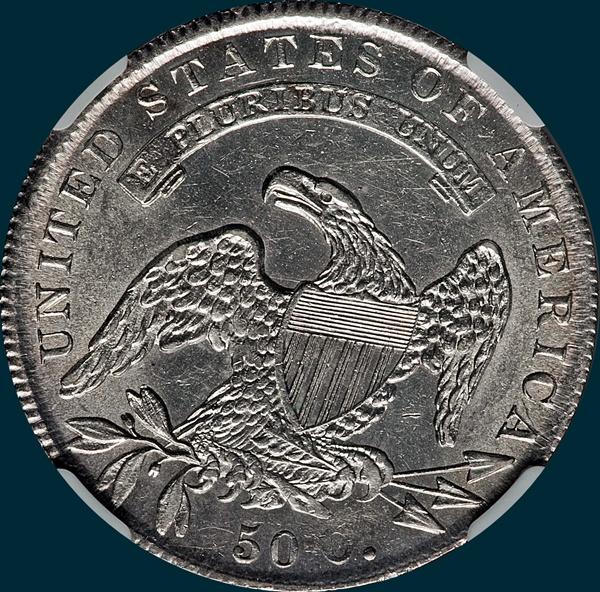 Variety Attribution: Obverse-Stars mostly sharp and close to milling. Star 8 recut at 2 upper points. Date 7 1/2 mm. with 83 closer than 18 or 36. Remains of a bar and dot show weakly to right of 6.
Reverse- 50 C. is 1 1/4 mm. and high. The 5 has a broard sharply curved and pointed top. Arrow to A is 3/4 mm. I is centered under left side of T. The corrigated bars are between lowest leaves and 50 C. Lower crossbar extends a fine line into right wing. Tail feather penetrates upper olive branch.
A key attribution note to distinguish between the O-105 and O-121 are stars 12 and 13 and where they point to the date and each other. Pics below, O-105 first, then O-121. On O-121 the left star point of star 12 points unimpeded to the 3 of the date where on O-105 the top of star 13 is in the way, and the line from star 12 would intersect the 6 in the date.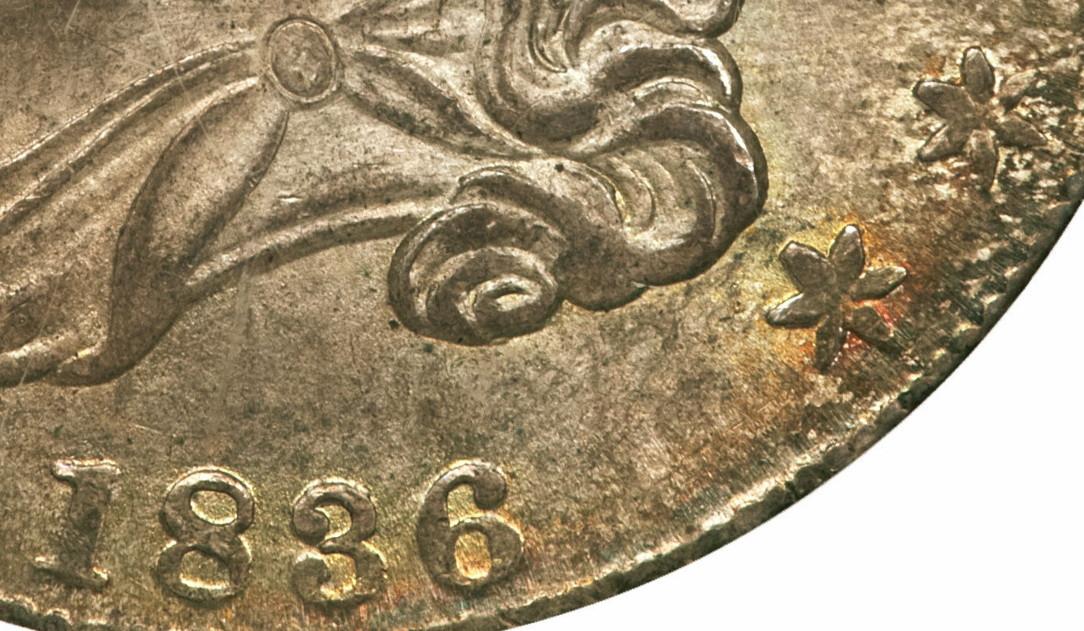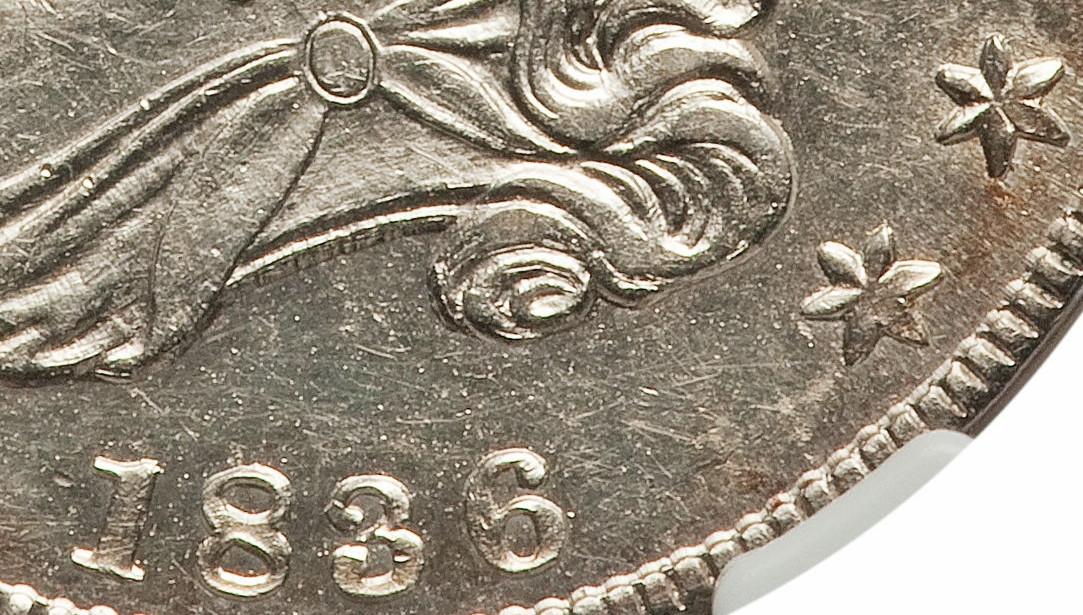 1836 Leaman-Gunnet Emission Sequence Number for O-121: 20
Overall Number: 446
Top five condition census coins from last 10 years of auction and sale records:
01/11 Heritage (FUN-Tampa) NGC AU58
01/11 Heritage (FUN-Tampa) ANACS AU53
03/15 Heritage (Dallas) NGC AU50 det cleaned
01/13 Stack's-B (Americana) PCGS AU50 det cleaned
01/20 Downey MBS 50 PCGS XF45 (Carter)