1836 O-122 R2 Capped Bust Half Dollar
Obverse: 17
Reverse: S
Common marriage with examples available up through MS65. There is also the Overton Plate Coin graded back in 1993 as an MS65 by NGC that has not yet appeard for sale since then.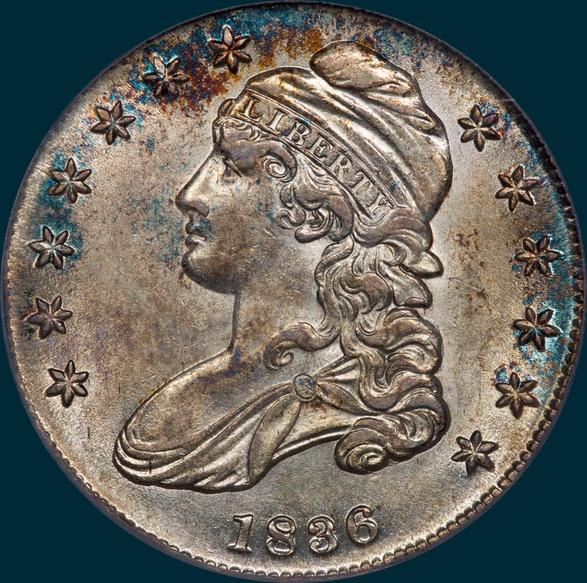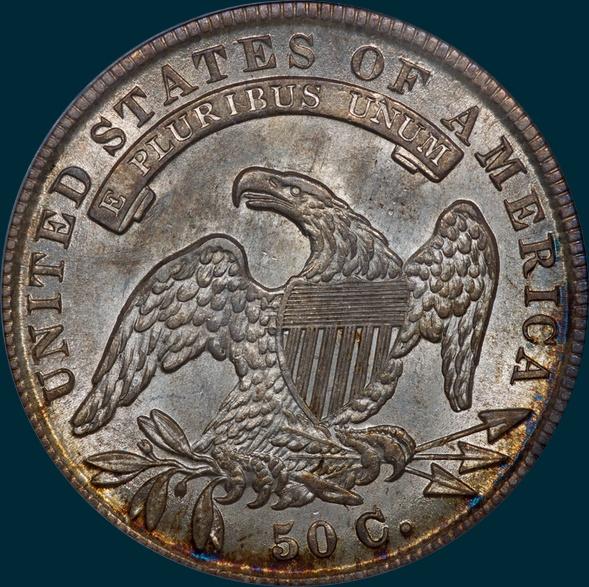 Variety Attribution: Obverse-Stars are sharp and well clear of milling. Date is 7 1/4 mm. with the 6 higher than 183. the familiar round dot to right of 6, opposite center of the loop.
Reverse- 50 C. is 1 1/4 mm. and high. All units of 50 C. are well formed and above average in uniformity of size and alignment. Arrow to A is 1 1/4 mm. I is centered under right side of T. many crossbars extend far into the left wing. the upper serif of E in STATES is recut, with an extention to the left.
1836 Leaman-Gunnet Emission Sequence Number for O-122: 9
Overall Number: 435
Top five condition census coins from last 10 years of auction and sale records:
11/17 Heritage (Newman-Dallas) NGC MS65

06/16 Heritage (Long Beach) NGC MS64
10/15 Heritage (New York) NGC MS64
01/10 Stack's-B (Americana) PCGS MS64
06/08 B&M (Baltimore) NGC MS64