1807 O-106 R3 Draped Bust Half Dollar
Obverse: 4 (Third Marriage)
Reverse: D

An MS64 tops the roster for the O-106. There are a handful XF and above and this marriage can be found problem free without too much difficulty.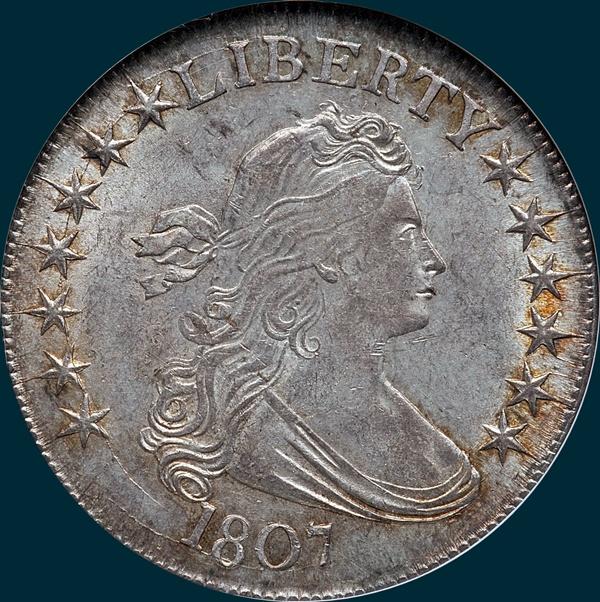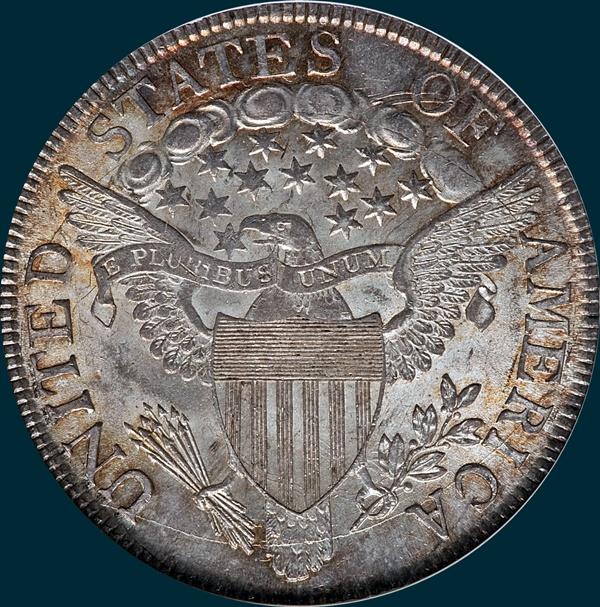 Variety Attribution: Obverse-Close date is 7 1/4 mm., 1 solidly joined to curl and 8 is low. Stars 7 and 13 each are 1/2 mm. from L and bust. In addiction to the die crack joining stars on the left, one joins base of date and to milling at left, a short vertical crack joins the end of same to the extended crack from stars. Another from outer point of star 7 to top of LIB. Still another from B to forward wave of hair.

Reverse- 5 berries,upper one half bried in leaf. Eafle's beak comes down on top side of star point. End of leaf close below right base of I. Most specimens show a die crack from edge above M through ERICA, across tail of eagle then up through left stand of U to edge. Another from edge to tip of fourth feather in right wing.
1807 Leaman-Gunnet Emission Sequence Number for O-106: 6
Top five condition census coins from last 10 years of auction and sale records:
10/10 Heritage (Stamford, CT) NGC MS64 CAC
02/08 Heritage (Long Beach) NGC MS63
​​​​​​​04/20 Heritage (CNST-Dallas) PCGS MS62

01/11 B&M (Rarities-Tampa Bay) NGC MS62

06/18 Heritage (FUN-Tampa) PCGS AU55