1803 O-103 R3 Large 3 Draped Bust Half Dollar
Obverse 1 (Third Marriage)
Reverse C

The last use of the obverse die. MS examples are very rare, but lower grade AU and XF coins are somewhat easier to obtain.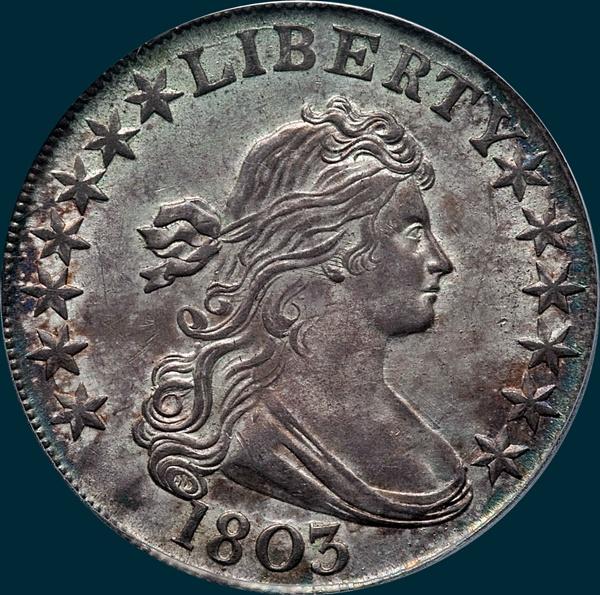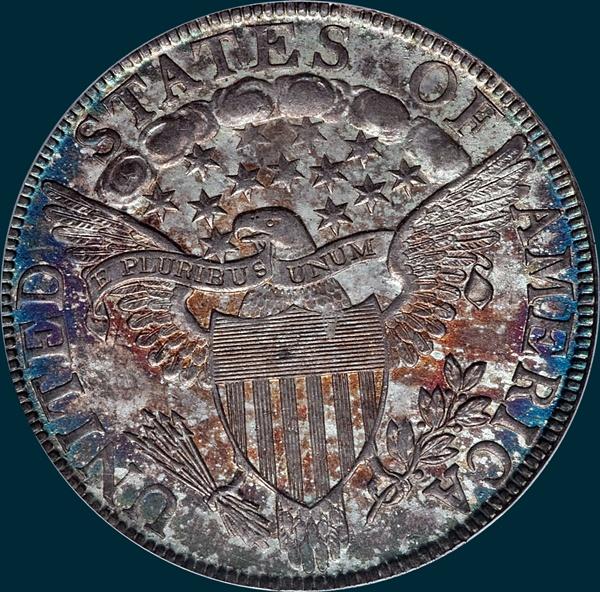 Variety Attribution: Obverse-Stars all large and sharp. Stars 7 and 8 very close to L and Y. 1 touches curl. The large 3 is close to bust and has a vertical serif at top. Some show a fine die crack at top of LIBERTY.

Reverse-5 Berries and lowest berry has a very short stem, 13 arrows. Leaf is very close to right base of I. Star attached to front of beak well above the point. Usually there is a faint die crack beginning at ST then through clounds below TATE and upward at ES.
Top five condition census coins from last 10 years of auction and sale records:
07/15 Heritage (FUN-Orlando) PCGS MS63 CAC
04/11 Heritage (Chicago) PCGS AU58
08/18 Heritage (ANA-Philly) PCGS (S) AU55 CAC (Dale Friend)
​08/18 Stacks-B (ANHA-Philly) PCGS AU55

01/17 Heritage (FUN-Ft Lauderdale) PCGS AU55