1828 O-121 R3, Square Base 2, Small 8's, Large Letters, Capped Bust Half Dollar
Obverse: 12 (Second Marriage)
Reverse: R (Second Marriage)
O-121 R3 Below, O-121a R3 bottom
A very tough die marriage to obtain in higher grades. It is on my toughest R3 list with 12 problem free AU and MS examples appearing over the last 10 years. The O-121a may be an R5 with the O-121 being R4 combing for the overall R3 rating.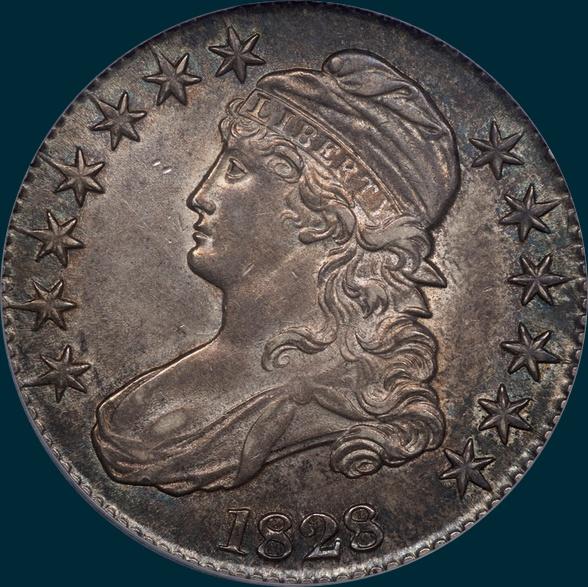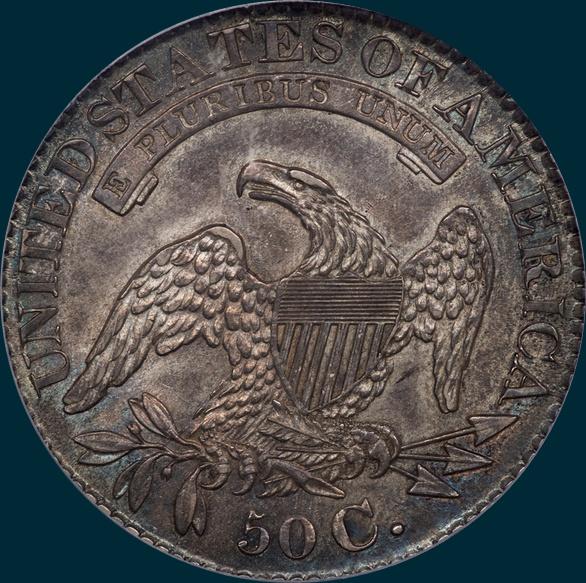 Variety Attribution: Obverse-Star 13 close to curl. Stars are large and sharp. Date is small and a close 7 1/2 mm. 2 and last 8 recut.
O-121a: Rough die patches from die in front of forecurl and around star 7, rear of cap at stars 8 and 9 and at inner point of star 12.

O-121: Reverse- 50 C. is 1 mm. and high, with large well formed 5 that is higher than 0 and large C. Arrowheads all separated. Arrow to A is 1/2 mm. AM nearly touch at base and serif of M is higher than that of A. Left sides T-I in line. Line 2 of stripe 1 tp crossbar 2.
O-121a: Die crack conecting OF AMERIC at base. Also, Rough die patch above right wing, between eagles neck and left wing and below left wing.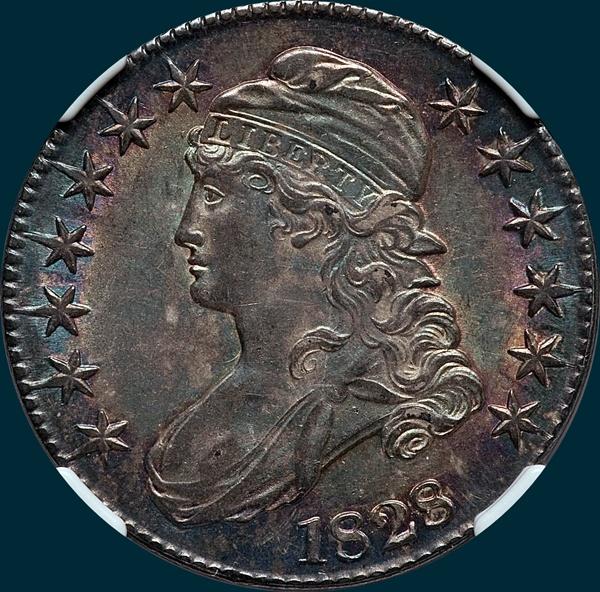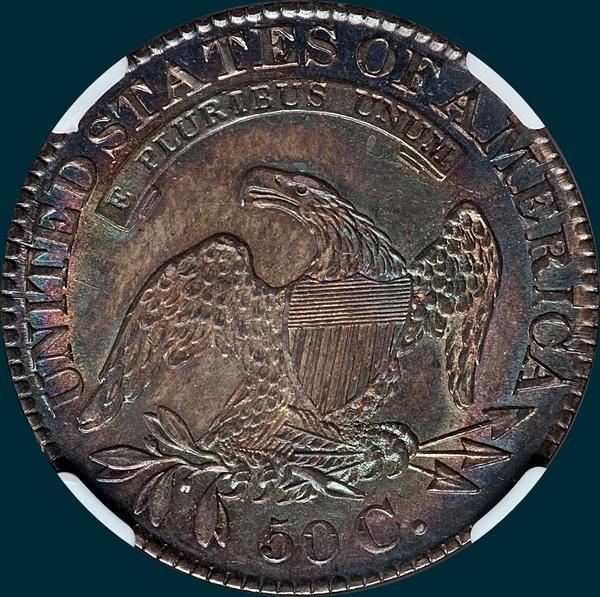 1828 Leaman-Gunnet Emission Sequence Number for O-121: 23
Overall Number: 292
Top five condition census coins from last 10 years of auction and sale records (O-121):
01/09 Stack's (Orlando) NGC MS63 (Not Sold)
10/14 Legend-Morphy (Regency-Las Vegas) PCGS AU58
03/09 Heritage (Baltimore) NGC AU58
03/15 Hertiage (Dallas) NGC AU55
01/14 Downey MBS 38 (Davignon) PCGS AU55
Top five condition census coins from last 10 years of auction and sale records (O-121a):
07/10 Heritage (FUN-Orlando) NGC MS62
04/10 Hertiage (Frederick-CSNS) PCGS MS62
10/19 Heritage (October Signature) PCGS (S) AU58 (Link)
​​​​​​​11/19 Stack's-B (Baltimore) PCGS AU55 CAC (OGH)
No other appearances noted last 10 years