1836 O-111 R3 Capped Bust Half Dollar
Obverse: 7
Reverse: I
The last lettered edge CBH minted.

This one is tough above XF with problem free examples rarely appearing. MS64 appears to be the top of the census with perhaps only one specimen surviving.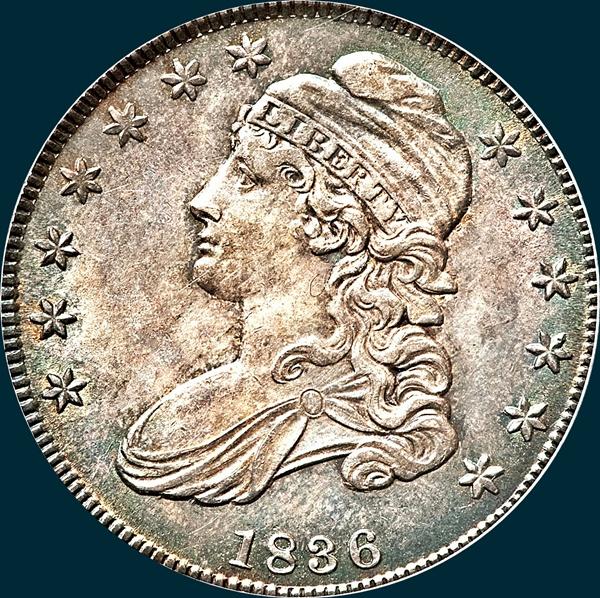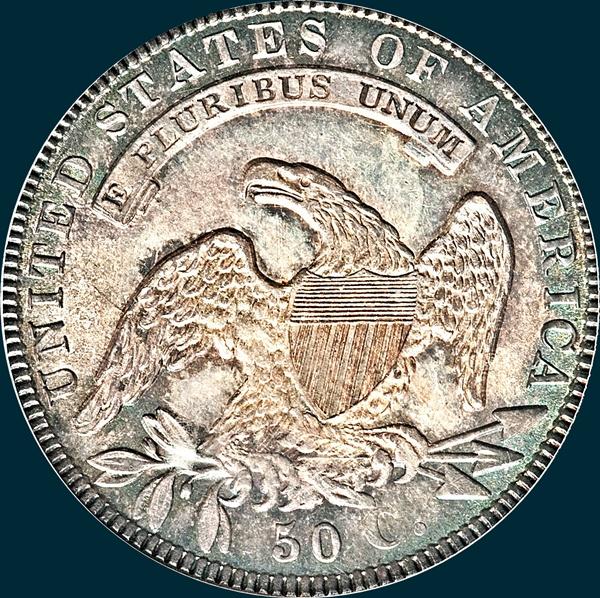 Variety Attribution: Obverse-Stars are sharp and well clear of milling. Star 8 is 1/2 mm. from cap. Date 7 mm. with well formed numerals, that are evenly spaced and well alligned. 3 is nearly closed at top loop and open at bottom.
Reverse- 50 C. is 1 1/4 mm. with a large C. and very high. end of olive stem and top of C. are weakly struck and nearly touch, with a small projection from the stem actually joining them, on the specimens observed. The 5 is higher than 0, tipped more to left and has a broad, curved and pointed top. Arrow to A is 1 mm.I is centered under T. Right sides of D-E in line. Three lines of stripe 6 extend weakly into field below feathers.
1836 Leaman-Gunnet Emission Sequence Number for O-111: 24
Overall Number: 450
Top five condition census coins from last 10 years of auction and sale records:
04/12 Heritage (Chicago) PCGS MS64
09/11 Heritage (Long Beach) ICG MS63
​​​​​​​11/19 Stack's-B (Baltimore) PCGS (S) MS62 CAC
08/17 Downey MBS 45 (ANA-Denver) PCGS MS60
08/12 Heritage (Philladelphia) PCGS AU58