1820 O-105 R1, Knob 2, Capped Bust Half Dollar
Obverse: 4 (Second Marriage)
Reverse: D
O-105 R1 is below, O-105a R3 at bottom
Common die marriage yet tougher in higher grades especially mint state, with a couple MS64's at the top of the census. Late die state is particularly tough in mint state, with no MS examples appearing last 10 years (am leaving the 64 on the least from 2006 until one appears, or another higher end AU appears).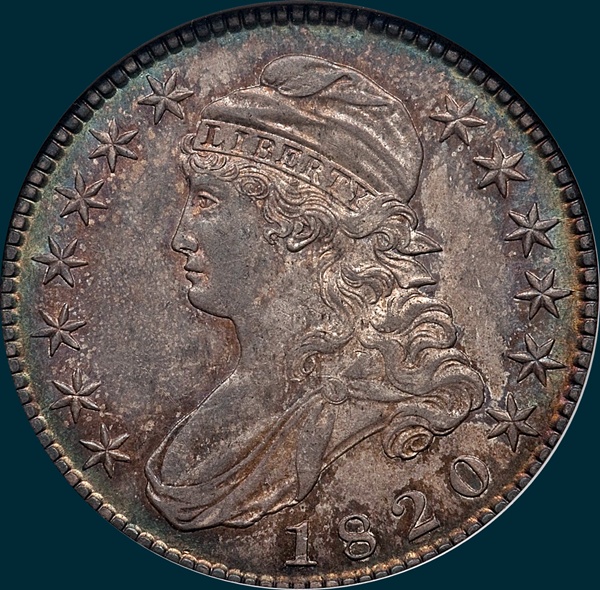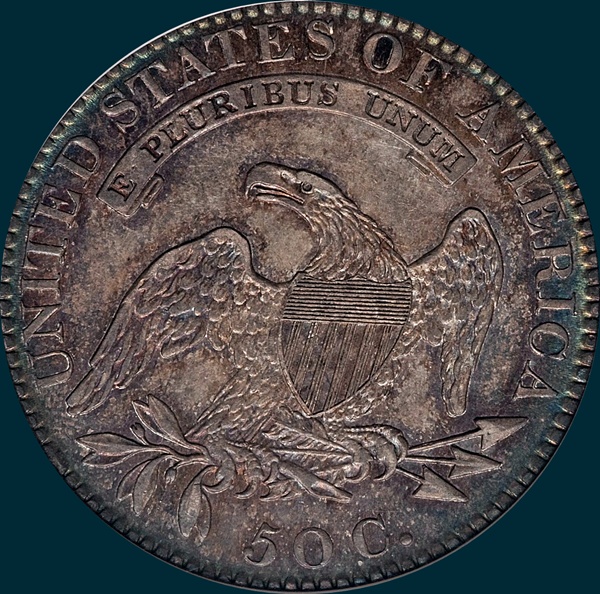 Variety Attribution: Obverse-Star 2 is recut with two distinct upper right points. The date is11 mm., and one of the widest of the bust series. A tall straight open top knobbed 2, with a square base.

O-105a: There are several die cracks, one from edge above star 10 though stars 11 and 12 to curl then just above 0 and joining 82. Another across end of bust. A third from edge at star 4, across star 5, LI and LIBERTY's cap then to the edge between stars 8 and 9. A fourth joins third crack at star 8 and runs toward first.

Reverse- 50C is 1 1/4 mm. and low. Arrow to A is 1 mm. Triple segments form a triad opposite pair of leaves and below tip of wing. Right sire of T and left side of I in line. 5 tipped sharply to right.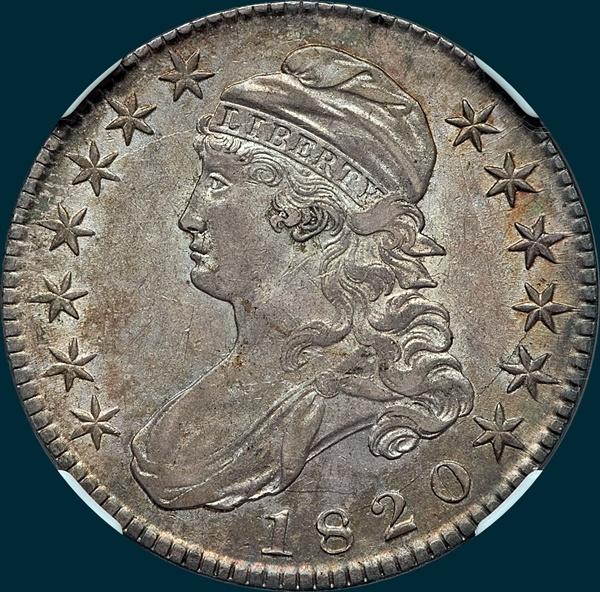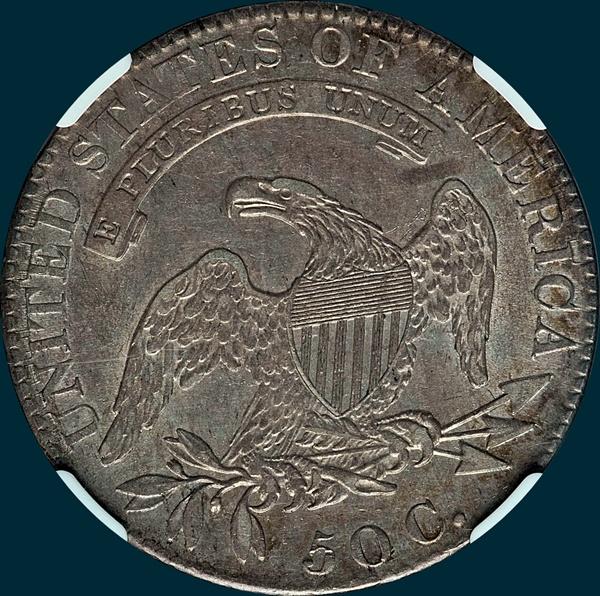 1820 Leaman-Gunnet Emission Sequence Number for O-105: 5
Overall Number: 130
Top five condition census coins from last 10 years of auction and sale records O-105:
02/16 Heritage (Long Beach) PCGS MS64+
04/18 Heritage (CSNS-Chicago) NGC MS63 (Former PCGS MS63)
08/16 Heritage (ANA-Anaheim) NGC MS63 CAC
06/16 Heritage (Long Beach) PCGS MS62
10/16 Heritage (Dallas) PCGS MS60 Det (cleaned)
Top five condition census coins from last 10 years of auction and sale records O-105a:
11/18 Heritage (Dallas) PCGS AU58
03/11 Downey FPL PCGS AU58
12/11 Teletrade 3188 NGC AU58
04/10 Heritage (CSNS-Frederick) PCGS AU55
07/12 Heritage (FUN-Orlando) NGC AU55