1795 O-107 R5 Flowing Hair Half Dollar
Obverse: 1 (Fourth Marriage)
Reverse: E
O-107 R5 below, O-107a R5 at bottom

This one is an R5 overall, and appearances suggest the O-107 is much rarer with a single MS coin, a single VF coin, and a handful of low grade examples surviving. The O-107a die state has a couple XF graded examples that have not been on the market for around 20 years, with the rest being VF or lesser examples.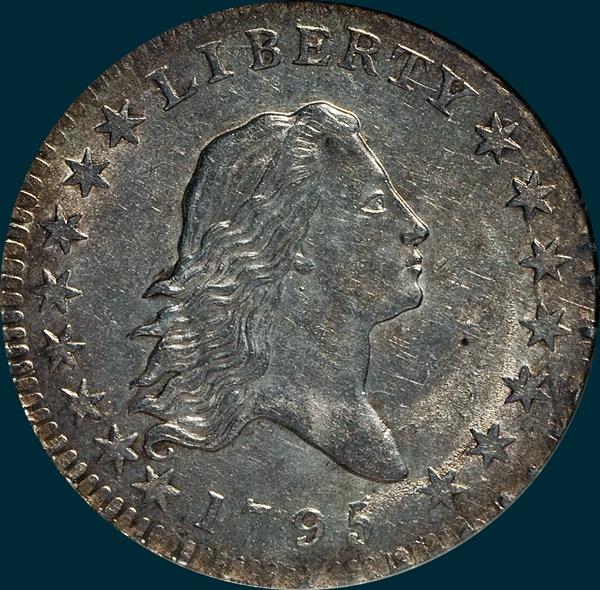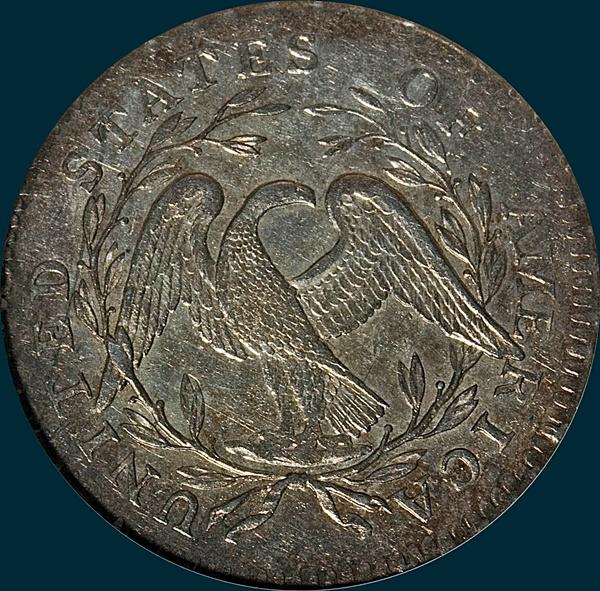 Variety Attribution: Obverse-Obverse-Star 15 is 1 mm. from bust. Curl about 1/2 mm. from 2 upper points of star 1 and 2 inner points of star 2. date is 8 3/4 mm. rather evenly spaced and well centered. R in LIBERTY is higher than E and T. A fine die crack is usually vible from near end of bust to milling, just left of star 15. More die cracks, one from upper edge through E to head. Another from lower edge up through I and lower curls. A third joins stars 9 and 10 then to edge near star 12. Cracks are usually more pronounced than on the O-102a.

O-107: Reverse- 16 Berries, 8 left and 8 right, only 2 berries are below right wing, both have long stems and are inside the wreath, the only such combination. A faint die crack from edge between OF and A to right wing.
O-107a: Die crack now extends entirely across the reverse, through T in UNITED to opposite edge. This crack gradually becomes much heavier, until it joins three segments of milling at the starting point between OF and A.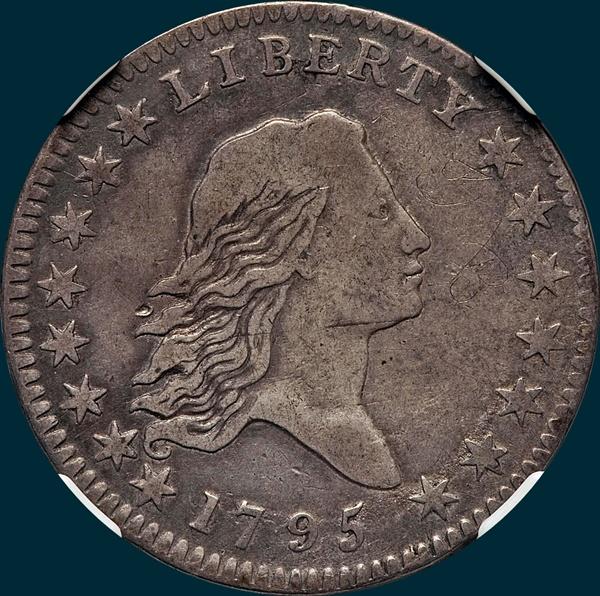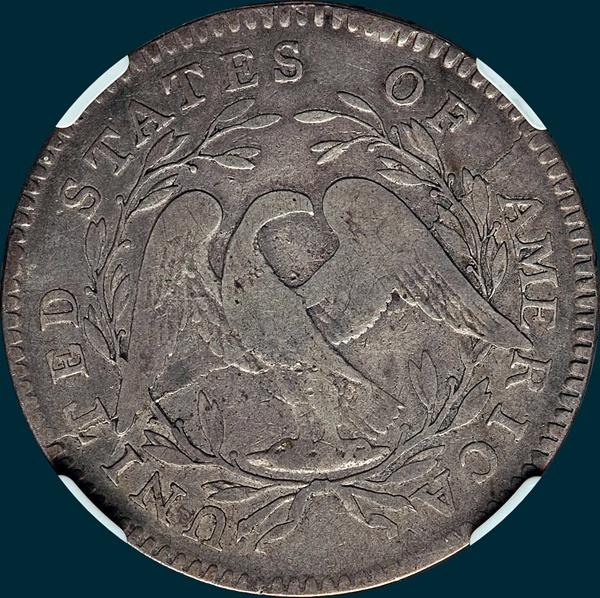 1795 Emission Sequence Number for O-107: 31
Top five condition census coins from last 10 years of auction and sale records (O-107):
03/12 Stack's-B (Baltimore) NGC MS63
​​​​​​​​​​​​​​11/19 Stack's-B (Nov Baltimore) PCGS (S) VF30

02/18 Heritage (Long Beach)
PCGS F15
09/08 Alpine Numismatics FPL PCGS VG10

10/10 Heritage (Stamford CT) NGC VG08
Top five condition census coins from last 10 years of auction and sale records (O-107a):
​09/18 Heritage (Long Beach) PCGS AU50 (Lake Goodwin)
07/15 Heritage (FUN-Orlando) PCGS VF25
12/15 Heritage (Houston) PCGS VF20 det Graffiti
06/16 Heritage (Long Beach-McClure) NGC F15
09/18 Heritage (Long Beach) PCGS (S) F12 (Lake Goodwin)
09/18 Heritage (Long Beach) NGC F12 (Lake Goodwin)