1795 O-121 R4+ Flowing Hair Half Dollar
Obverse: 12
Reverse: N (Fourth Marriage, first used as Rev B, O-102, 1794)
O-121 R4+ below, O-121a R6? at bottom
Y over * variety

This interesting variety is rather tough. There are 4 or 5 MS examples that have been accounted for with this marriage. Most examples though are of low grade at VF or below.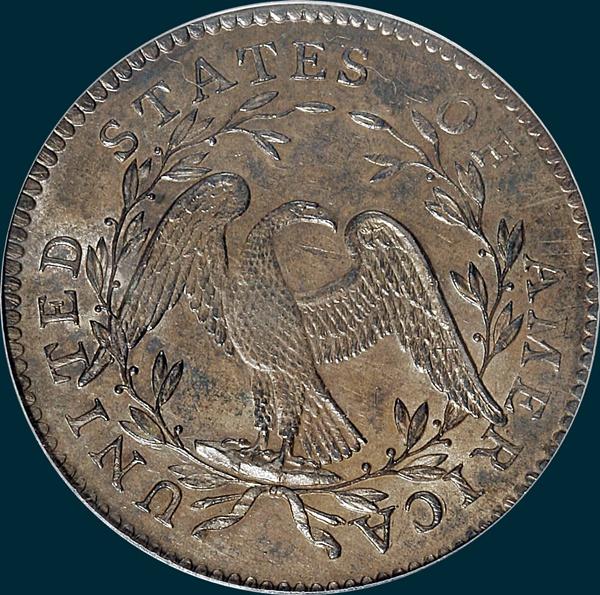 Variety Attribution: Obverse-Star 8 is 1 mm. from L and Star 9 slightly over 1 mm. from Y. Star 1 is attached solidly to left base of first curl but point does not go through. Two fine lines extend from end of second curl. There are clear signs of a star, (that was first punched in error) at the right side, near the top and in the fork of Y.

Reverse- 17 berries 9 left and 8 right and the only such division with four berries under the right wing , 3 inside and 1 outside. CA in AMERICA is recut. Lower leaf is connected to A3. Leaf under I in AMERICA nearly touches right base.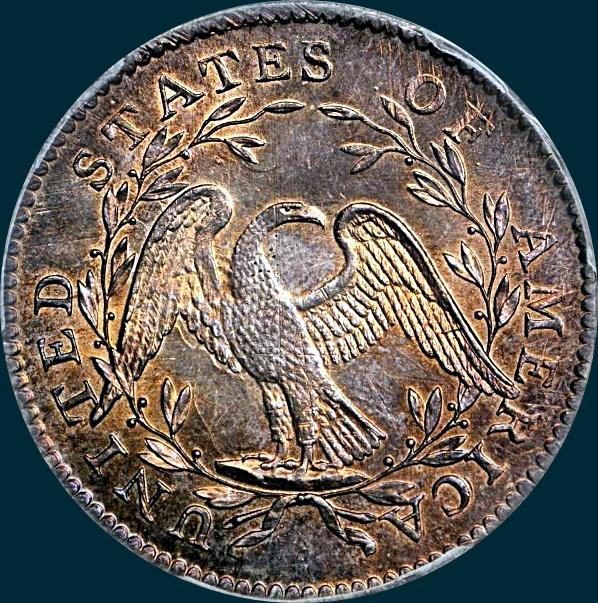 1795 Emission Sequence Number for O-121: 2
Top five condition census coins from last 10 years of auction and sale records (O-121):
05/15 Stack's-B (Pogue-New York) PCGS MS64 (Eliasberg)
05/12 Goldberg (Pre-Long Beach) AU58 (SEGS MS61)
​​​​​​​01/20 Heritage (FUN-Orlando) PCGS AU58

​08/18 Stacks-B (ANA-Philly) PCGS AU58 (former PCGS AU55)
02/18 Heritage (Long Beach) PCGS AU55

Top five condition census coins from last 10 years of auction and sale records (O-121a):
07/15 Legend FPL PCGS MS64 (Pogue, Judd/Foxfire)
​​​​​​​​​​​​​​11/19 Stack's-B (Nov Baltimore) PCGS (S) VF30
​06/18 Heritage (Long Beach) PCGS VF25
06/14 Heritage (Long Beach) PCGS VF25 (Adj marks rev)
10/11 Heritage (Pittsburgh) PCGS VF20 (Adj marks rim rev)