1832 O-102 R1 Capped Bust Half Dollar
Obverse: 1
Reverse: B (Second Marriage)
O-102 R1 is below, O-102a R3? at bottom.
Not sure about the R3 on the later die state as they seem to appear rather infrequently. I need to revise the census, but there are not enough decent examples that have made appearances recently, so I wait. Most of the higher grade examples exist in the early die state with MS65 being at the top with at least a couple specimens.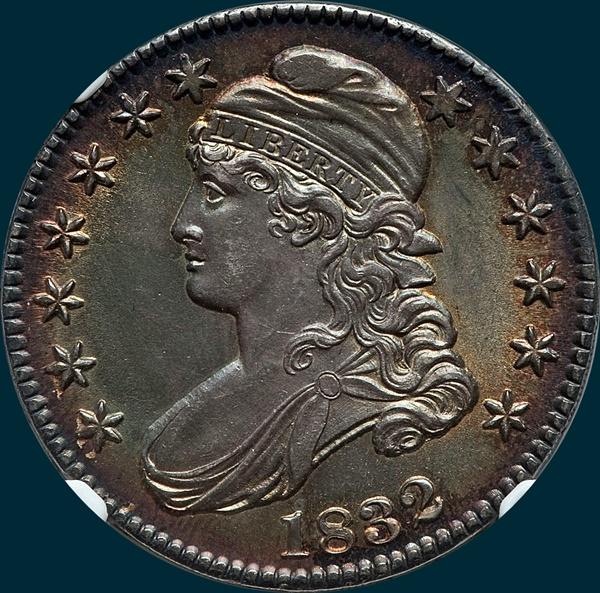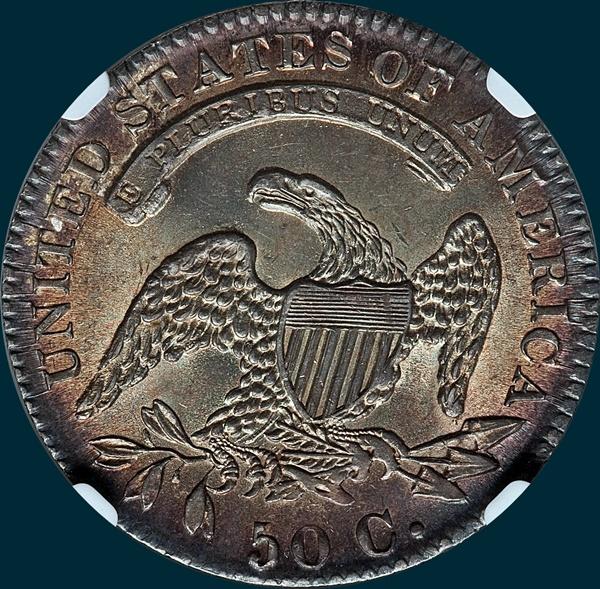 Variety Attribution: Obverse-Cap extends over headband to curl. Stars medium in size and close to milling. Date is 8 mm. and rather low. The 1 shows recutting along right edge and the 8 in lower loop and right edge of upper loop. A fine vertical die line joins lips and chin.
Reverse- 50 C. is 1 1/2 mm. and low. Arrowheads are malformed and joined by a series of defects, etc. Arrow to A is 1/2 mm.flat strikeing of olive stem, right claw and arrowheads. A die defect prong extends down from tip of right wing. I is entirely left side of T. Base of A much higher than base of M. Line 1 of stripe 3 and line 2 of stripe 4 below shield. Berries are like deformed lumps.

O-102a: Die lapping has removed the tail feathers above the left claw and has left threadlike stems to berries, etc.

Raw XF40. A raw EBAY or Yahoo purchase from around Y2K. Some scratches present from a probable cleaning but otherwise a decent looking coin.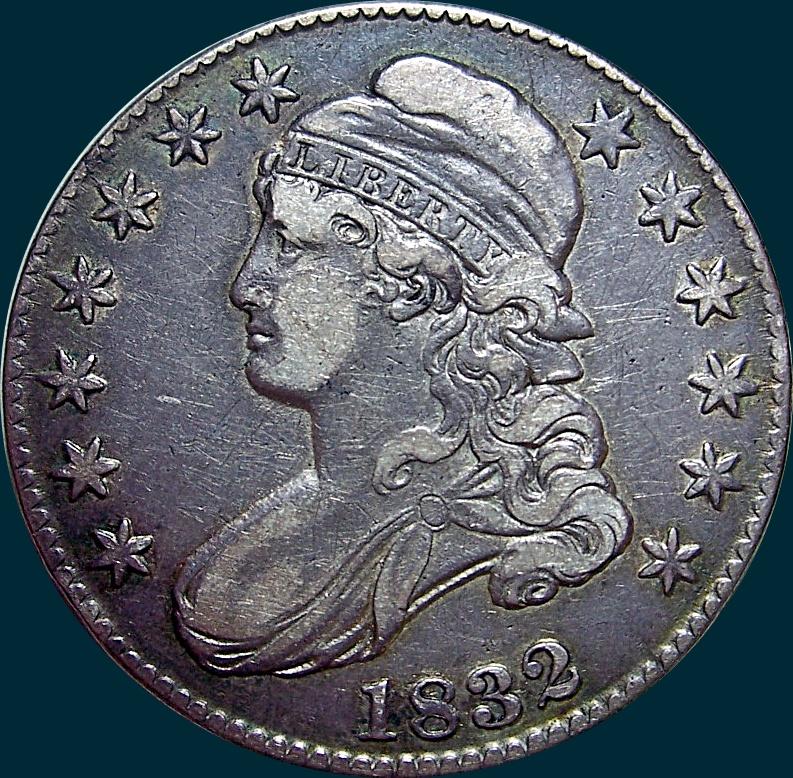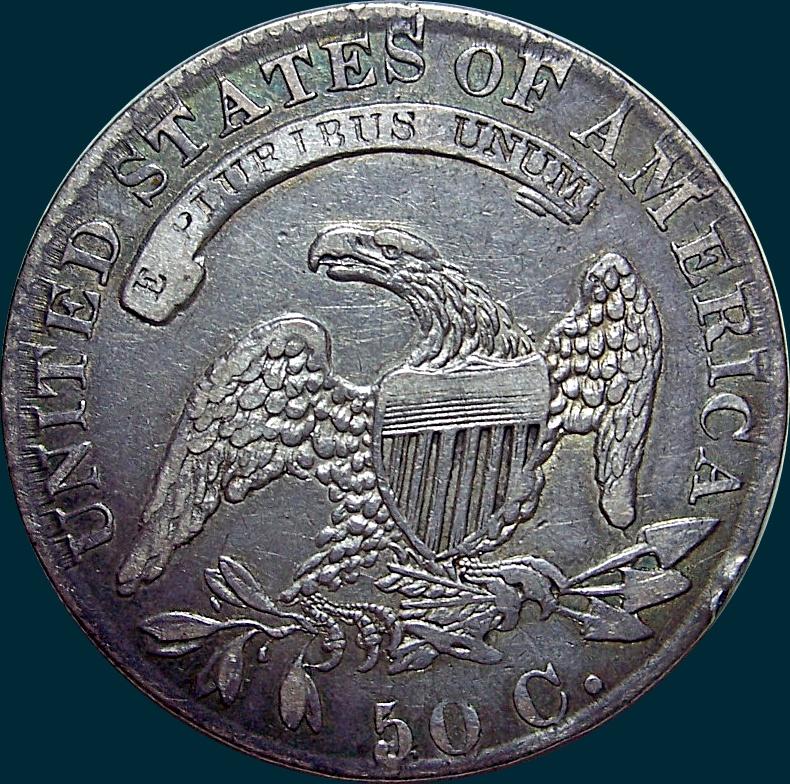 1832 Leaman-Gunnet Emission Sequence Number for O-102: 19
Overall Number: 377
Top five condition census coins from last 10 years of auction and sale records O-102:
11/13 Heritage (Newman) NGC MS65
01/08 Heritage (FUN-Orlando) NGC MS65
08/15 Heritage (ANA-Chicago) PCGS MS64
07/12 Heritage (FUN-Orlando) NGC MS64
04/10 Heritage (CSNS-Frederick) NGC MS64
Top five condition census coins from last 10 years of auction and sale records O-102a:
03/09 Stack's (Entlich-Baltimore) NGC MS64
12/18 Heritage (Dec-Signature) PCGS (S) MS62

11/17 Heritage (Newman-Dallas) NGC MS62
04/10 Heritage (CSNS-Frederick) PCGS AU58
01/18 Heritage (Internet) PCGS AU55