1826 O-113 R3 Capped Bust Half Dollar
Obverse: 9
Reverse: M
O-113 R3 below, O-113a R3 bottom

A tougher R3, and the later "a" die state likely being a mid to high R4 or better. There are some higher grade examples yet it seems like they do not appear on the market very often.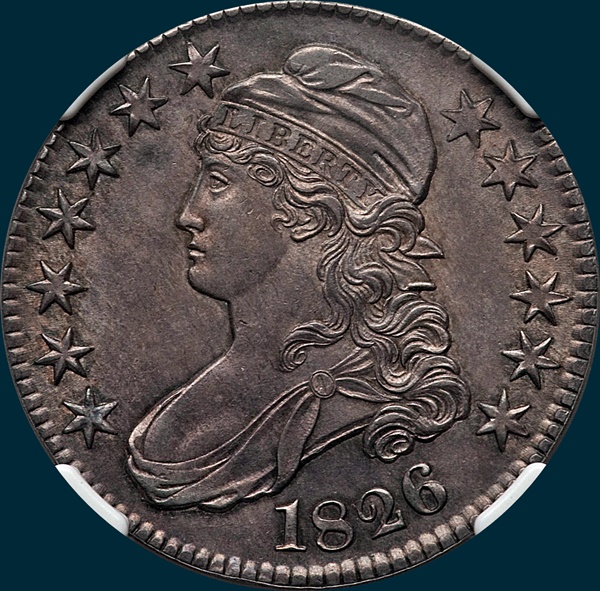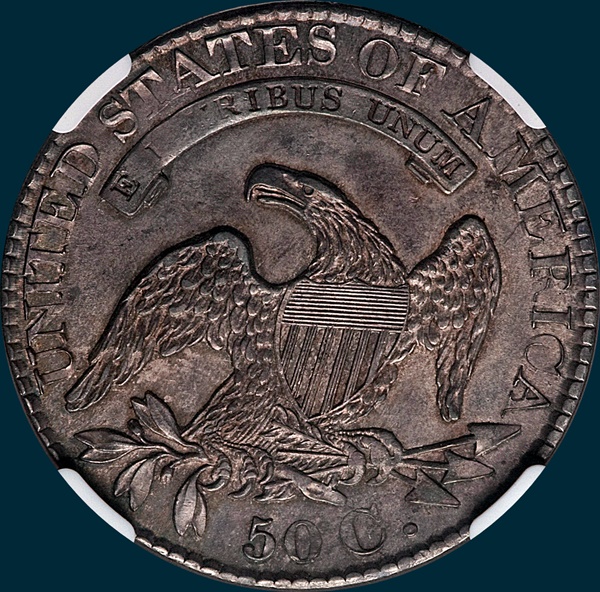 Variety Attribution: Obverse-Stars are large and close to milling. Date is 9 mm. 2 has a high serif with a blunt point.
O-113: Reverse- 50 C. is 1 mm. and well centered. Arrow to A is 1/4 mm.
Several lines penetrate into crossbars with line 1 of stripe 2 and line 3 of stripe 3 prominent to the third crossbar. There is also a small vertical defect line that crosses the two upper crossbars near right corner of shield.
O-113a: Die crack from edge below 50 C. along tips of olive leaves to top of UNI.
Below coin is actually the LDS "b" R7? model with an additional crack top of TATES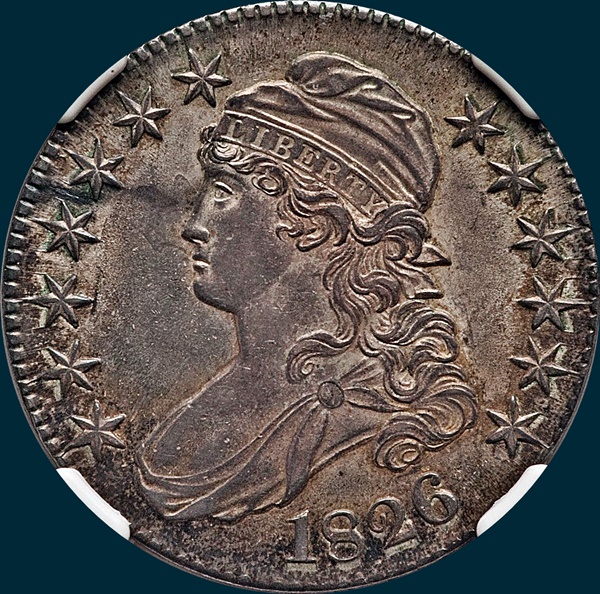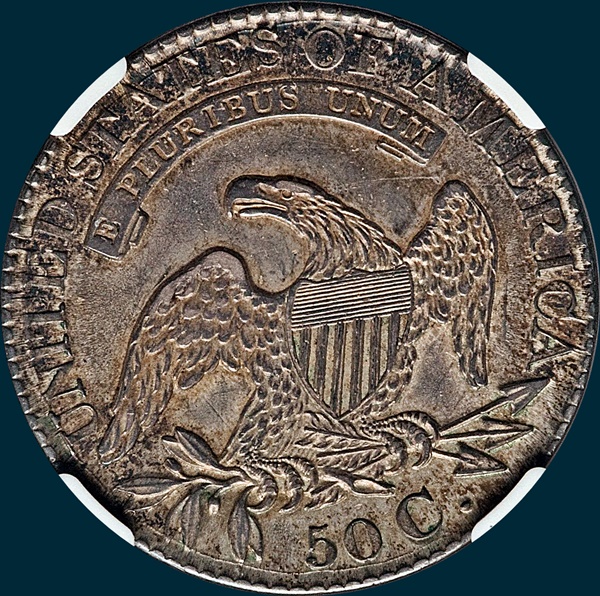 1826 Leaman-Gunnet Emission Sequence Number for O-113: 17
Overall Number: 219
Top five condition census coins from last 10 years of auction and sale records (O-113):
02/16 Heritage (Long Beach) NGC MS63
04/09 Heritage (CSNS-Cincinnati) PCGS MS63
09/08 Heritage (Long Beach) NGC MS61
01/10 Heritage (FUN-Orlando) NGC AU58
12/08 Heritage (Houston) PCGS AU58
Top five condition census coins from last 10 years of auction and sale records (O-113a):
02/06 Heritage (Long Beach) PCGS MS64 (Not Sold)
06/18 Heritage (Long Beach) NGC MS62 (with addictional "b" crack)
06/14 Goldberg (Pre-Long Beach) PCGS AU55
04/08 Heritage (Internet) ANACS AU55 det scratched
03/15 Heritage (Dallas) NGC AU53