1794 O-103 R5+ Flowing Hair Half Dollar
Obverse: 2
Reverse: C
Another tough die marriage, with fewer than 46 examples known to exist. The finest that has appeared in recent history is an NGC graded AU58, all others being VF and below. And no I am not talking about just the last 10 years. The Tomkins Tome states that this is really a solid R6, and only documents 10 examples. R6 falling around 20 total known.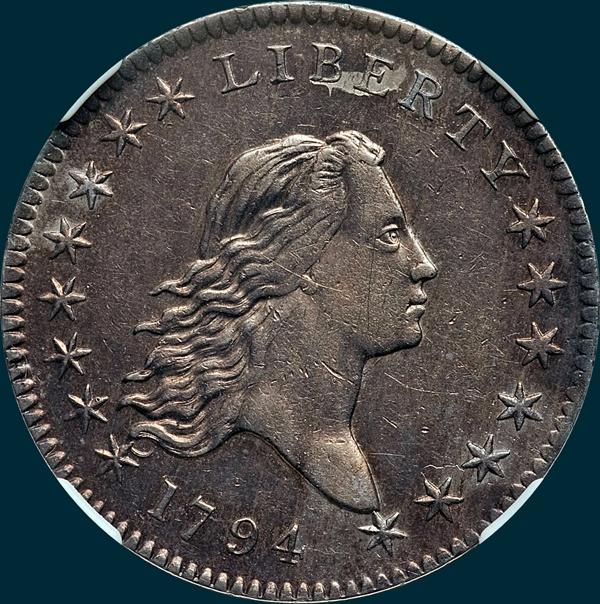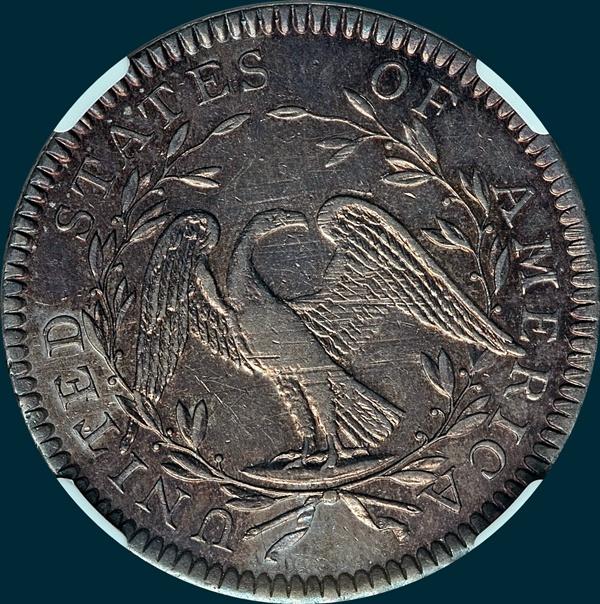 1794 Emission Sequence Number for O-103: 10

Variety Attribution: Obverse-Star 1 penetrates curl at left side of the curve. Star 2 is about 1/2 mm. from second cur. Star 8 is 1 1/2 mm from base of L. Star 15 has a point burried in end of bust about 1/4 mm. below upper edge. Date is 7 3/4 mm. Some show a die crack from the edge through star 3.

Reverse-18 berries, 9 left and 9 right. Point of leaf below I in AMERICA is about half way across and well clear of the base. Same position applies to leaf below F in OF.

Top five condition census coins from last 10 years of auction and sale records:
01/11 Heritage (FUN-Tampa) NGC AU58 (former PCGS AU55)
04/15 Heritage (CSNS-Chicago) NGC VF30 (Hilt)
09/17 Heritage (Long Beach) NGC VF20 (Brand)
02/18 Hertiage (Long Beach) PCGS VF details (cleaned)
02/18 Heritage (Long Beach) NGC F12