1828 O-119 R3, Square Base 2, Small 8's and Letters, Capped Bust Half Dollar
Obverse: 11 (Second Marriage)
Reverse: Q

A one off type that commands a premium over other 1828's in general. Somewhat available with an MS66 as finest along with a couple of other gems at the top of the census. There are a decent number of AU's out there as well, but this is another that everyone needs for their collections no matter their collecting goals.

PCGS Graded AU50. An R3 Redbook variety (200-500 pieces in existence, or in this case 3-400) is always tough as everybody wants one. This one has decent luster and original albeit speckled toning.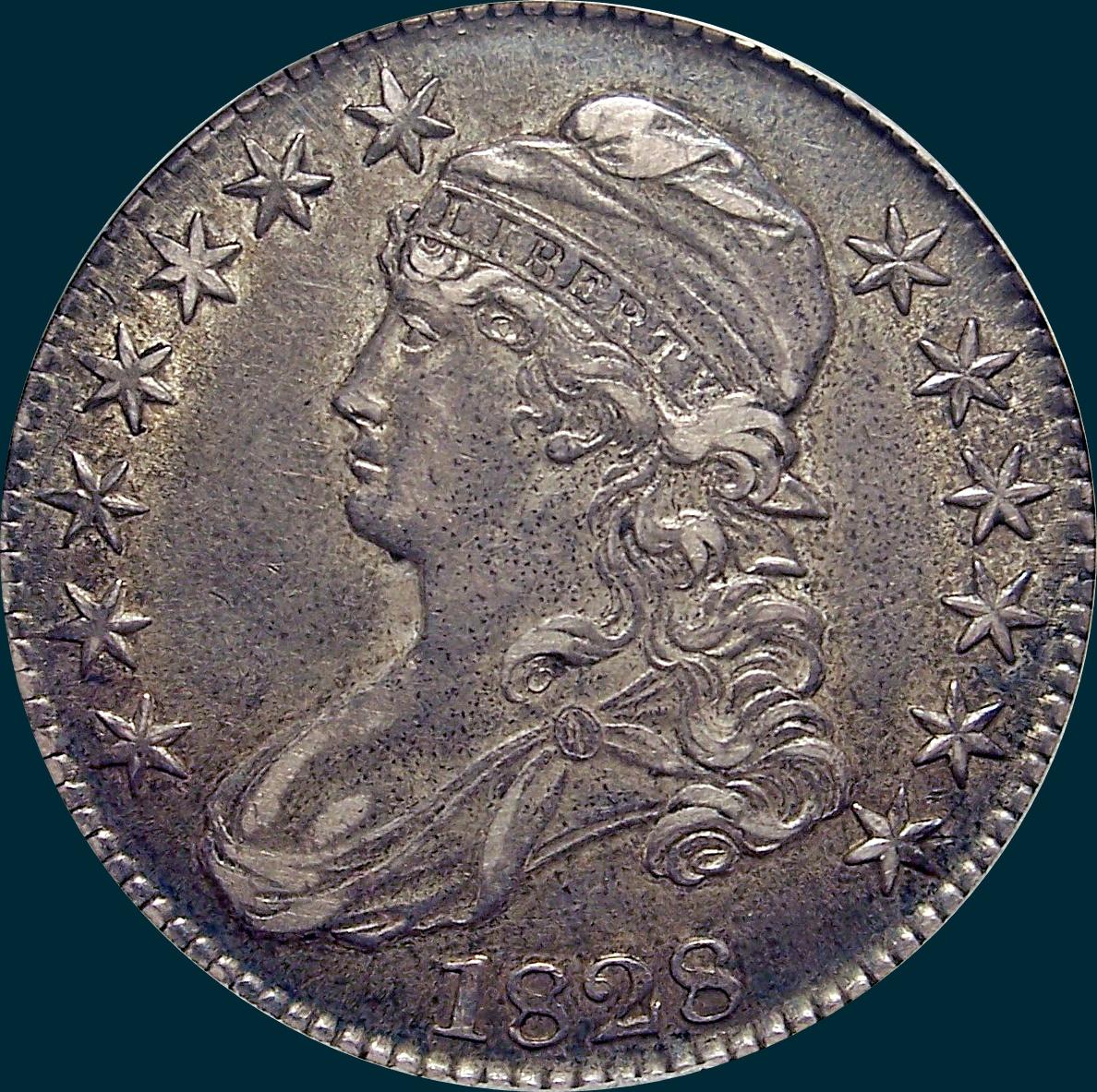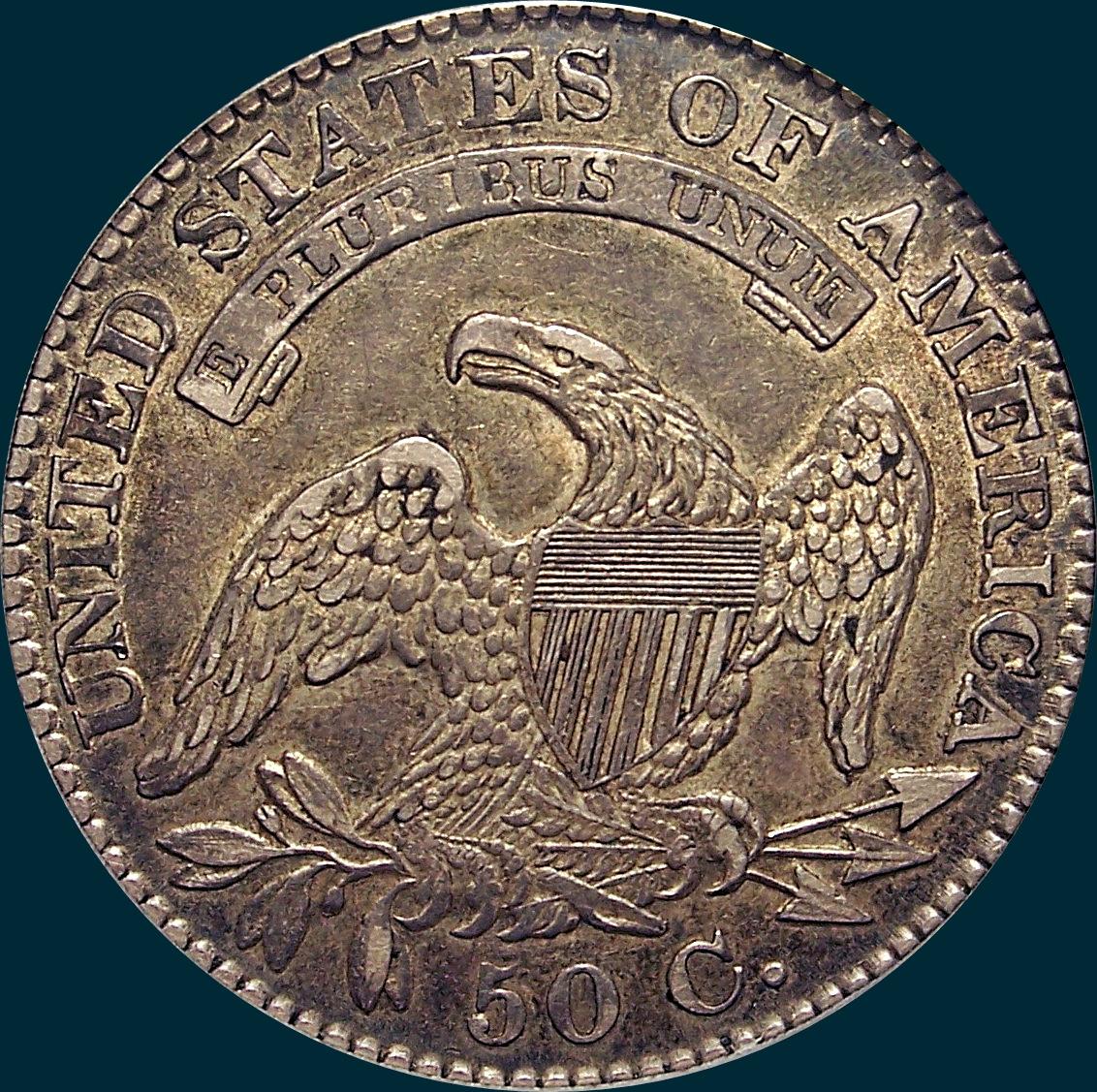 Variety Attribution: Obverse-Stars are large, sharp and well formed. Date is 8 mm. Square base 2 small 8's. Star 13 nearly touches curl.
Reverse- 50 C. is 1 1/2 mm. and well centered. Arrow to A is 1/2 mm. Top of S unfinished. Tops of A2 and A3 are filled. Small letters in legend is the only 1828 so found. STA and E in STATES has been recut, first started well to left and showing clearly near tops of the three letters. Top of 5 is slightly recut. Tip of upper arrow feather extends to the left. A2 and A3 partially to completely filled on most specimens observed. (Same reverse as reverse H of 1829)
1829 Leaman-Gunnet Emission Sequence Number for O-119: 2 (Minted in 1829, after 1829 O-110)
Overall Number: 296
Top five condition census coins from last 10 years of auction and sale records:
09/18 Legend (Regency-XXVIII) PCGS MS65 (former NGC MS66)
04/14 Heritage (CSNS-Chicago) PCGS MS65 CAC (Newman) former NGC MS65 CAC
08/18 Heritage (ANA-Philly) PCGS (S) MS64 (Dale Friend)
01/11 Hertiage (FUN-Tampa) PCGS MS64
09/16 Heritage (Long Beach) PCGS MS63 CAC