1806 O-119 R3 Draped Bust Half Dollar
Obverse: 10 (Fourth Marriage)
Reverse: O
O-119 R3 is below, O-119 R3? is at bottom

There is a decent pool of MS and AU examples to choose from for the earlier die state, but very few of the 119a's seem to appear on the market. The later die state I would peg at an R5 or R6, which would fit the R3 overall rating. The finest known examples are in the MS64-MS65 range and there are at least 5 of those.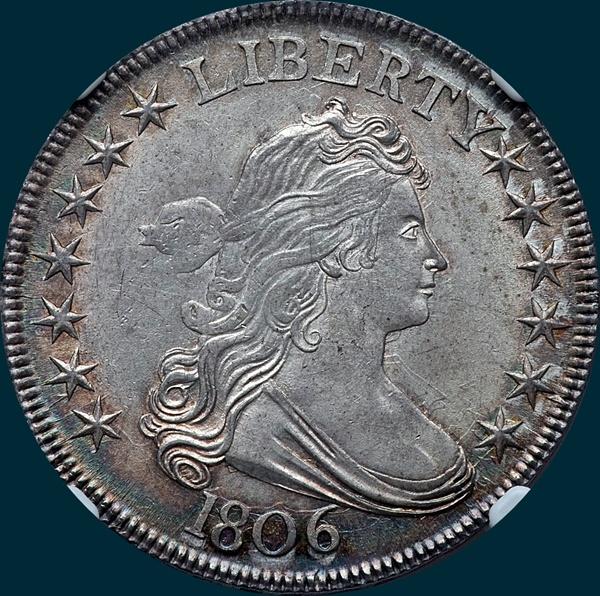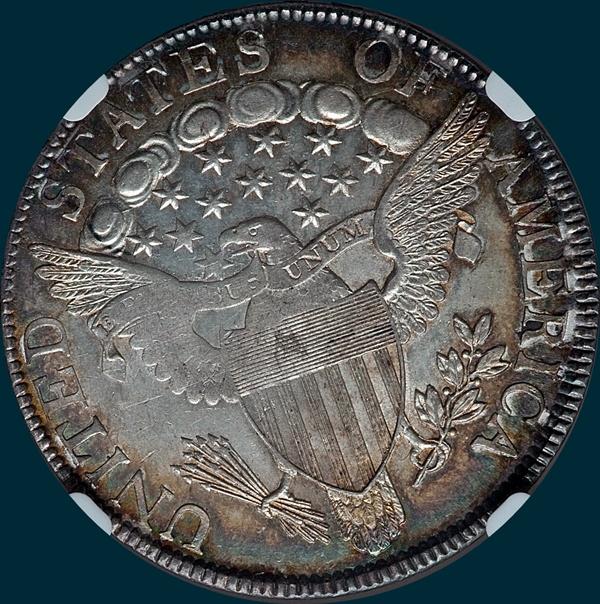 Variety Attribution: Obverse-All stars have sharp points. S7 is 1 mm. from L. Star 8 is only 1/2 mm.from Y, and Star 13 is 1/2 mm. from bust. Date is a close 7 3/4 mm. and high. 1 and 6 nearly touch curl and bust. Y has been recut at left side. Some hair and ribbon details may be weak due to the sinking of the die.


O-119: Reverse-5 berries, the lowest one has no stem and other 4 have very short stems. the sinking die causes a bulge and consequent weakness at left wing. Eagle's beak comes down on upper side of star point. Leaf points to right base of I and is 1/4 mm. below it. Right base of F missing.

O-119a: Die cracks, one at top of ED ST curves down through ATES OF AMERICA. Another from edge through U, still another from left claw to base of U.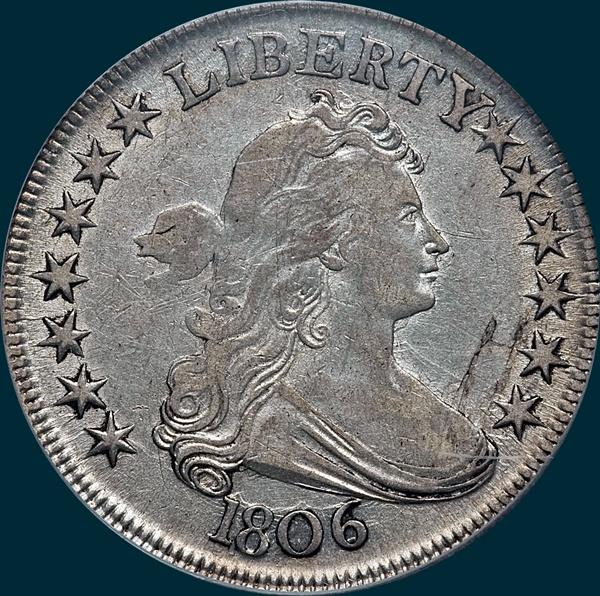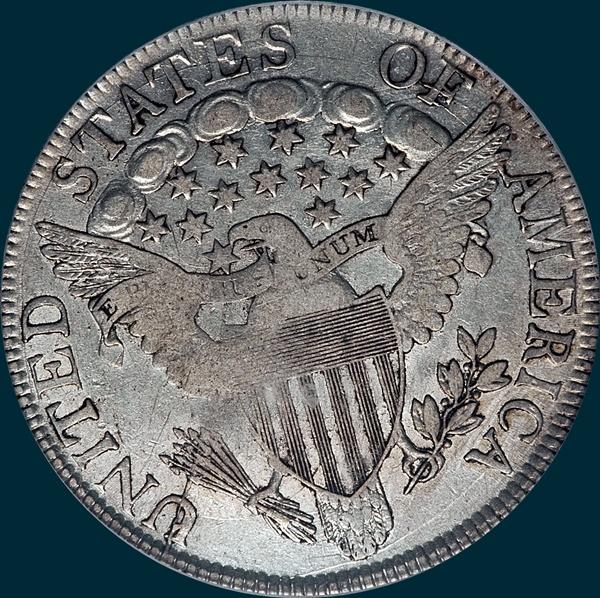 1806 Leaman-Gunnet Emission Sequence Number for O-119: 24
Top five condition census coins from last 10 years of auction and sale records (O-119):
08/17 Heritage (ANA-Denver) PCGS MS64
11/13 Heritage (Newman) NGC MS64 CAC
​​​​​​​06/19 Heritage (Long Beach) PCGS (S) MS62
​​​​​​​04/20 Heritage (CNST-Dallas) NGC MS61

05/19 Stack's-B (Baltimore) NGC MS60 det (cleaned)

Top five condition census coins from last 10 years of auction and sale records (O-119a):
04/10 Heritage (Frederick-CSNS) PCGS AU53 (not sold, ex-NCS AU50 det, scratched)
01/15 Heritage (FUN-Orlando) PCGS XF45
04/08 Heritage (CSNS-Rosemont) NGC XF45
11/19 Stack's-B (Baltimore) PCGS (S) VF25
01/18 Heritage (Internet) PCGS VG08