1836 O-102 R3 Capped Bust Half Dollar
Obverse: 1 (Second Marriage)
Reverse: B

There are many high grade examples through MS65, yet the majority of these seem to have been off the market for over 10 years.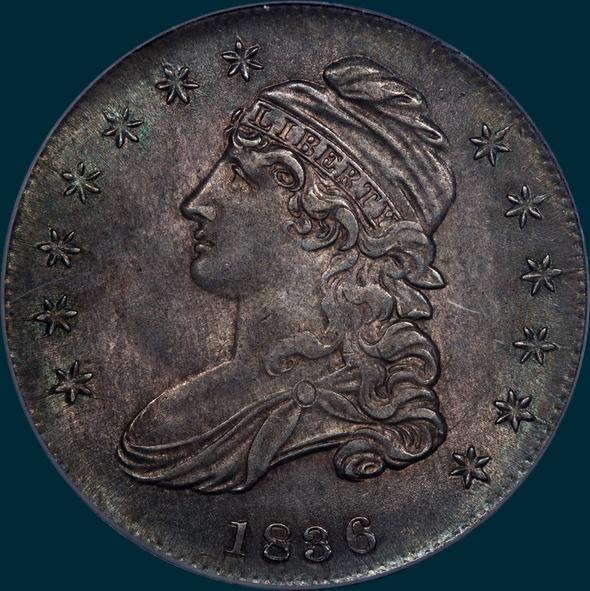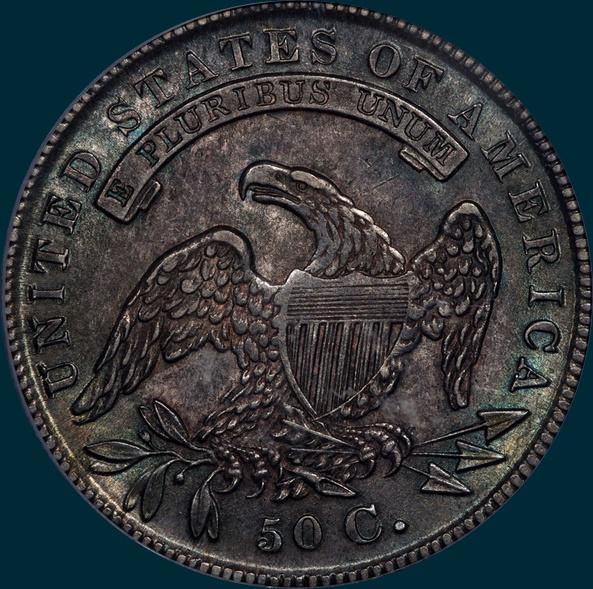 Variety Attribution: Obverse-Stars are small, sharp and well clear of milling. Star 8 is 1 mm. from cap. Stars 6, 7, and 11 recut. Date 7 1/2 mm. with 83 a shade closer than 18 or 36. The die has been lapped, removing the small spur on the loop of 6, tine at nose, and recutting on the stars, also leaving weaker milling and detail. Outline of cap opposite of star 8 has been entirely lapped away.
Reverse- 50 C. is 1 1/4 mm. and high. The 5 is slender, well formed, has a curved top, and is a shade lower than 0 which is unusual. Arrow to A is 1 mm. Crossbars 2 and 3 extend well into left wing. I is centered under left side of T.
1836 Leaman-Gunnet Emission Sequence Number for O-102: 7
Overall Number: 433
Top five condition census coins from last 10 years of auction and sale records:
​​​​​​​04/20 Heritage (CNST-Dallas) PCGS (S) MS65

02/19 Stack's-B (Baltimore) NGC MS65
08/11 Stack's-B (ANA-Chicago) NGC MS65
06/13 Heritage (Long Beach) NGC MS64
​​​​​​​10/18 Stack's-B (Baltimore) NGC AU58