1795 O-127 R6- Flowing Hair Half Dollar
Obverse: 16
Reverse: H (Third Marriage)
O-127 R6 below, O-127a R6 at bottom
Small Head variety, 26-27 known
Steve Tompkins revised the rarity rating on this marriage to R6- in his recent book. The two die states I am counting as R6 though one or the other may be an R6+ or low R7. The Overton specimen leads with an AU55 grade, but most if not all others are VF or below.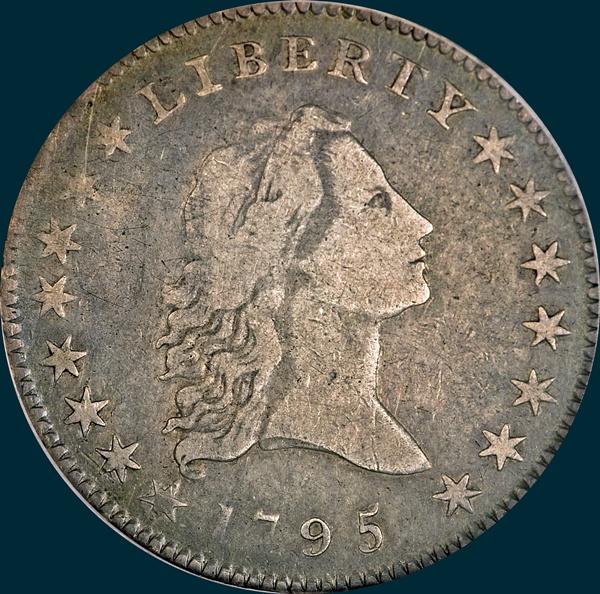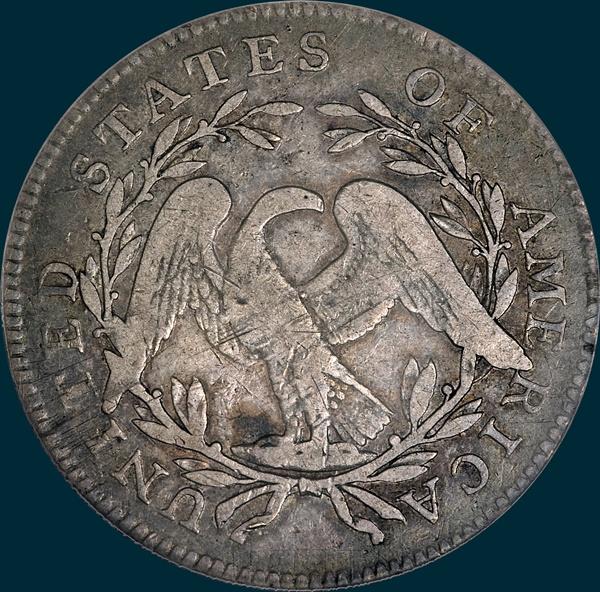 Variety Attribution O-127: Obverse-Head and bust are smaller and narrower then the normal type, but not quite as much as on O-126. Star 1 is 1/4 mm. from lower curl, Star 15 is 3/4 mm. from end of bust and points along upper edge of same. Date is 9 mm. and evenly spaced.
O-127a: Die crack from edge through star 9 to bridge of nose. Additonal die crack from edge just to right of 5 and running upward across bust to star 7 and edge.
O-127: Reverse- 17 Berries, 9 left and 8 right, 2 under each wing all on inside of wreath and the upper one on the right is the only one of the four that has a stem. Point of leaf under left base of I. Left base of R attached to wing. Die crack from edge through E in UNITED, along the wreath stem and across ribbon ends to edge below.
O-127a: Additonal small circular die crack at top of OF.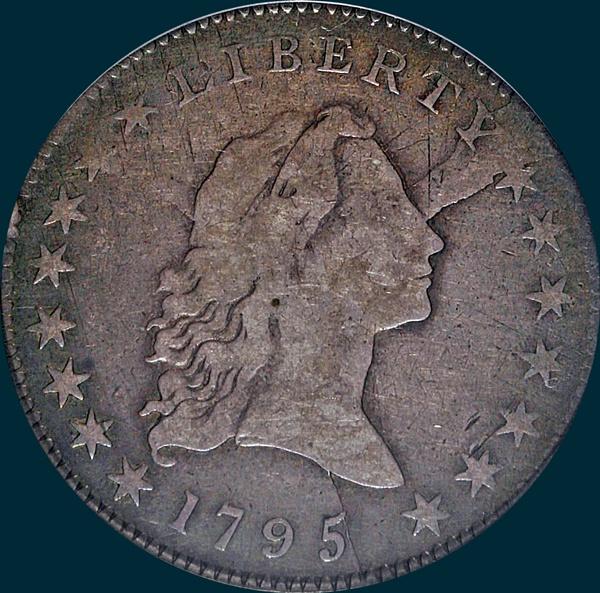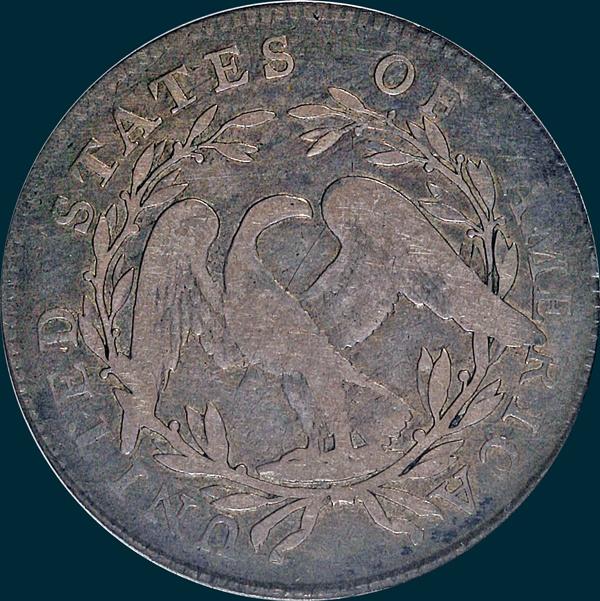 1795 Emission Sequence Number for O-127: 23
Top five condition census coins from last 10 years of auction and sale records (O-127):
11/17 Heritage (Newman-Dallas) NGC VF20 Det (cleaned)
01/10 B&M (Rarities-Orlando) PCGS VF20
03/09 Heritage (Baltimore) PCGS F15
12/11 Heritage (New York) PCGS F12 (Meyer)
12/11 Heritage (New York) PCGS VG10 (Faint Hairlines)
Top five condition census coins from last 10 years of auction and sale records (O-127a):
01/20 Heritage (FUN-Orlando) PCGS (S) VF det (tooled, ex-Reiver, Farely
​09/18 Heritage (Long Beach) PCGS F12 (Lake Goodwin)
02/18 Heritage (Long Beach)
PCGS VG08
02/16 Heritage (Long Beach) PCGS VG08 det repaired (former NCS VG08 (smoothing obv))
​01/18 Heritage (FUN-Tampa) PCGS G06