1817 O-104 R6 Capped Bust Half Dollar
Obverse: 11
Reverse: C
O-104 R6 is below, O-104a R6 is at bottom.

This is another stopper, but not quite as bad as the 17/4. There may only be 15 or 16 examples known, and most if not all are burried deep in collections. Few show up for sale, and a problem free example brings huge sums of money no matter the grade.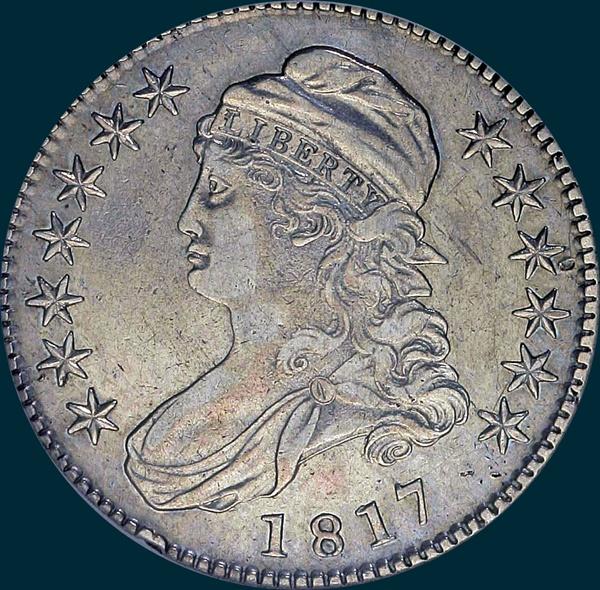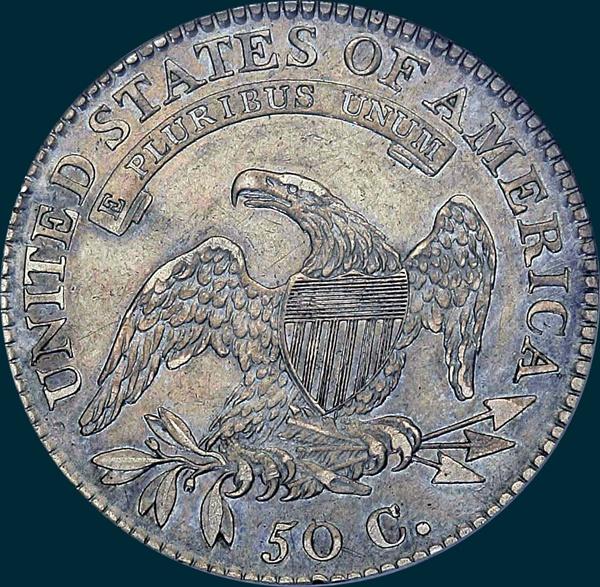 Variety AttributionO-104: Obverse-All stars and milling very sharp and perfect. Some hair waves are struck a bit flat. Date is 8 1/2 mm.
O-104a: A fine die crack from end of bust joins first five stars. Another crack from star 4 crosses star 5, then curves across 2 inner points of star 6, across cap, and inner point of star 9 to stars 10 and 11.

O-104/O-104a: Reverse- 50 C. is 1 1/2 mm. Arrow to A is 3/4 mm. Center dot between crossbars 4 and 5. A long vertical line, probably and engraver's tool mark, extends from a segment of milling up between C and period. Another similar line closes the opening of C. Most specimens show incused segments of milling under UNITED.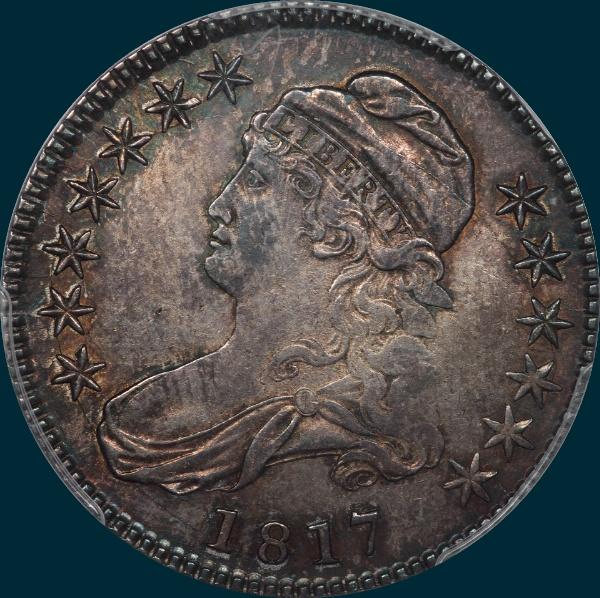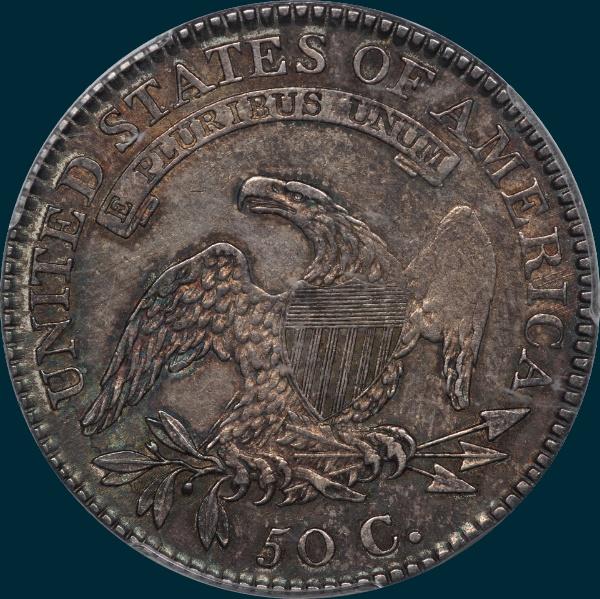 1817 Leaman-Gunnet Emission Sequence Number for O-104: 6
Overall Number: 88
Top five condition census coins from last 10 years of auction and sale records (O-104):
11/19 Stack's-B (Baltimore) PCGS (S) VF25

02/18 Heritage (Long Beach) PCGS G4 details-cleaned
11/12 Stack's-B (Baltimore) PCGS AG3
Top five condition census coins from last 10 years of auction and sale records (O-104a):
07/08 Downey (Meyer-Sel Rarities) PCGS AU58
08/14 Downey MBS 39 (Davignon) PCGS AU50
08/10 Heritage (Witham-Boston) PCGS AU50 det cleaned
01/18 Heritage (FUN-Tampa PCGS XF45
03/15 Heritage (PNG-Dallas) NGC F12 Details mount removed