1797 O-102 R6- Draped Bust Half Dollar
Obverse 1 (Second Marriage)
Reverse B

The toughest of the Draped Bust Small Eagle die marriages. There are somewhere around 30 examples remaining.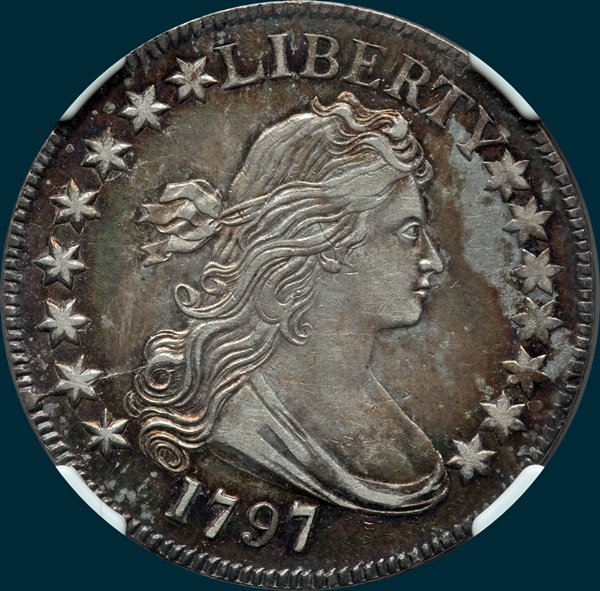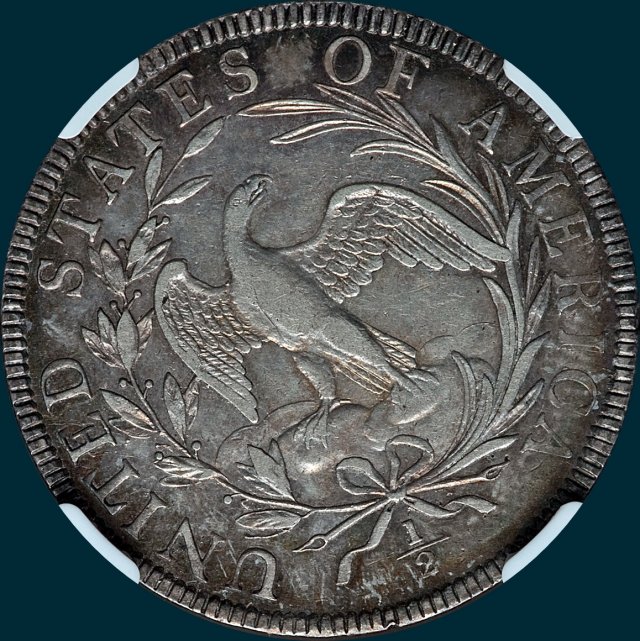 Variety Attribution : Obverse-15 stars. Date close and high, with 1 and 7 close to curl and bust. Star 15 touches drapery. Star 9 very close to upper right serif of Y. Die begins to break up, with one of the earlier cracks from edge through star 2 to the curls and cracks continue to develop, until in its final stages there are numerous and extensive breaks.

Reverse- A leaf extends nearly across base of second T in STATES. A leaf also extends across the base of F to edge of serif. Other features similar to reverse A from 1796 and 1797 O-101: Fraction 1/2 well centered below ribbon knot. 10 berries on laurel branch.

Top five condition census coins from last 10 years of auction and sale records :
04/18 Heritage (CSNS-Chicago) PCGS (S) AU55+ ​
11/17 Heritage (Newman-Dallas) NGC AU55 ​
08/18 Heritage (ANA-Philly) NGC AU50 det (cleaned)
04/19 Heritage (CSNS-Chicago) PCGS (S) XF Det (Surfaces Smoothed)

08/16 Heritage (ANA-Anaheim) PCGS VF30