Home
Note: Mobile users can use their fingers by touching the big links toward the bottom of the page.
This site contains information for every Lettered Edge Bust Half Dollar minted from 1795-1836. Give yourself a tour and visit frequently. The site will be kept up to date and new information will be added as needed or necessary.
All sponsors have a nice selection of Bust Halves! Check them out! If interested in advertising, please get in touch.
info on every bust half may be found below:
​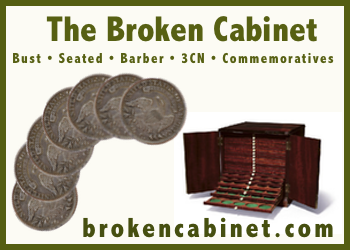 Early United States Half Dollars Vol. 1 / 1794-1807 - by Steve M. Tompkins
. A Whole New Rewrite of the Series...
. New Updated Condition Census & Die Stages...
. All Die Marriages in Emission Sequence Order...
. Pictorial Condition Census & Pedigrees for all
R-6 to R-8 Die Marriages...
. Full Color Images...
. And Much, Much More!
Click the cover image